Color Me Rad Comes to Lex
Not many people could say that running 5ks could be considered "fun" but the Color Me Rad 5k is a different story. The atmosphere is very friendly and upbeat everyone was enjoying themselves and having fun with their friends and family. The 3.2 run took place near Coldstream Park in Georgetown on April 12.
This was my first time participating in the Color Run and it was extremely enjoyable. I usually don't love running, but the fact that the Color Run kept an emphasis on fun made the task seem a lot easier than usual; the 3.1 miles felt like it was just a 1-mile easy run. Every 800 meters there was a color station where volunteers took handfuls of colored cornstarch and threw it on everyone that ran walked by.
Senior Paulino Ortiz, said "I didn't think it would be that much fun, but once you started running it was pretty cool how my white shirt became a colored mess. It is a very enjoyable race that many families could run just for the fun of it."
The best part was during the last 100 meters. Everyone slowed down and was able to pick a color packet of their choice to throw on all the participants. At the end of the race, when you crossed the finish line, participants opened color packets and threw it on everyone else. Once I crossed the finish line, it was like a color war. The colored dust just kept getting darker and more dense as everyone emptied their packets.
I will never forget the Color Run. Once the run was over, everyone stayed for a half an hour dancing and taking pictures together. They also had more color packets for $2. Of course, by that point I was so covered in color that I didn't want any more dumped on me. I highly recommend running in this race next year.
About the Contributors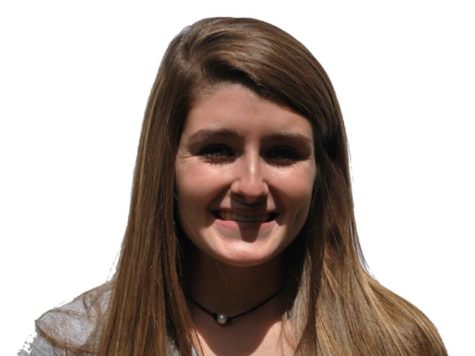 Brooke Bledsoe, Editor-in-chief
Brooke Bledsoe is a senior this year. She has been on the Lamplighter staff for 4 years now. This year she shares Editor-in-Chief responsibilities with...