Loaded Gun found on PLD Campus
The safety measures in place at Dunbar, including metal detectors and bag checks, helped safety ambassadors discover a loaded firearm in a student's backpack before school on Friday.
Around 9:30 a.m. an email from the acting principal, Ms. Andrea Tinsley, went out to Paul Laurence Dunbar's families disclosing that "…a loaded firearm was discovered on our campus this morning as a student was entering the building." 
The weapon was located when security ambassadors checked the student's bag as they entered the building through the metal detectors.
The student was taken into custody without incident and the school day continued without interruption. There was no lockdown presumably because the gun was found around 8 a.m. which is prior to the beginning of the school day.
"I think they made the right call about us not going into a lockdown," Nedjma said. "They took care of it. I feel that it would just exacerbate the situation and scare people."
Even though there wasn't a lockdown, once parents began to receive the message, the students soon found out. Word quickly spread throughout the student body. Some students said that they had safety concerns despite the gun being taken into police custody. In fact, students were given an excused absence to leave the building if they were feeling any anxiety about the situation.
"It's scary to think about what would have happened if it had not occurred the way it did," junior Abigail Fiero said. 
However, other students felt indifferent about the situation at best. 
"I don't have to think about it since nothing happened," junior Micheal Mungillo said.
But other students, like Kalliney, said that this incident just brings more attention to the fact that guns are being found on students in our schools. This is the fourth incident that has occurred involving a firearm on campus in Fayette County Public Schools since the beginning of this school year.
"Someone shouldn't be bringing a gun to school; that just shouldn't be happening," senior Nedjma Kalliney said. "Our lawmakers should be doing something to protect kids."
Superintendent Dr. Demetrus Liggins held a press conference after school to give more information.
"As a father myself I know it is never easy for a family to hear that there was a gun on campus," he said, adding that incidents like this are exactly why there is such a strong focus on school security.
He said that he found it ironic that he was speaking about this incident from the same room where he had spent the previous evening discussing safety measures that FCPS schools take to keep students safe.
"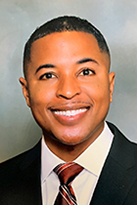 As a father myself I know it is never easy for a family to hear that there was a gun on campus

— Dr. Demetrus Liggins

He mentioned the installation of metal detectors in 2018 under previous superintendent Manny Caulk's 10-point safety plan including safety ambassadors and bag checks.

The FCPS police department took over the incident once the safety ambassador found the weapon.

Chief Schaffer said "Without incident, Fayette County Public Schools police took immediate possession of the weapon and the student was taken into custody. The student, a 17-year-old 11th grade at Dunbar High School, was charged with three Class D Felony offenses and one Class A misdemeanor offense. He remains in custody."

He said that there was no evidence that the gun was intended to be used on campus.

The felony charges are unlawful possession of a weapon on school property, receiving stolen property-firearm, and trafficking in a controlled substance in or near a school, a charge that is enhanced because of the firearm. The misdemeanor is possession of a firearm by a minor.

Jaila Garvin

Chief Schaffer said that details about the student's identity will not be disclosed at this time.

Superintendent Dr. Liggins said that the student will also be facing disciplinary action.

He encouraged families to speak with their students to emphasize "if you see something, say something."

"We are pleased to say that our system worked," he said.

School officials are urging students to contact trusted adults in the building or to use the STOP Tipline with any credible information they have about safety concerns. 

This is a developing story.
About the Contributors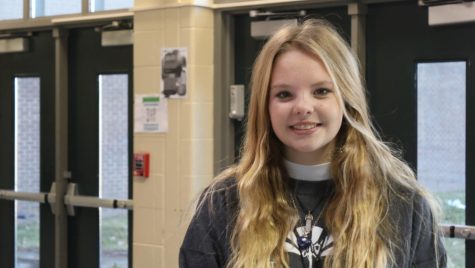 Trinity Kays, Editor-in-Chief
Hey I'm Trinity!!! Writing and journalism have always been a passion of mine. I love being able to express myself through my words especially when I sometimes...