Welcome Back, Dunbar
Students returned to school on August 10.
A little over 2,000 Dunbar Bulldogs returned to school on Aug. 10, ready, excited, and apprehensive for the 2022-2023 school year.
Classes today received warm feedback as the student body settled back into the oh-so-familiar routine associated with high school. But with changes like a new principal and several new teachers and staff, some returning students say it was a little disorienting.
"Today was very laid back, a bit confusing, but overall okay," junior Julia Castillo said.
Similarly, this year's first-year students had high praise for their experience. 
"My day was amazing, freshman Graci Adcock said, "and school is scary but fun at the same time."
Students weren't the only ones at Dunbar ready for the first day. Teachers excitedly welcomed students back into the building. 
"First day was great but exhausting. Most students seemed happy to be here and enthusiastic about the school year. Teachers seem excited about a fresh start," engineering teacher Ms. Amanda Boggs said. 
About the Contributors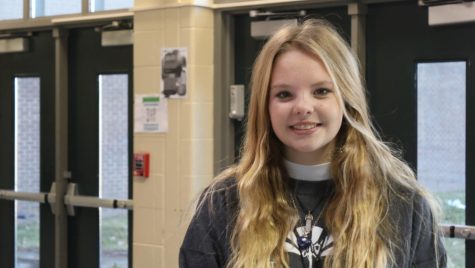 Trinity Kays, Editor-in-Chief
Hey I'm Trinity!!! Writing and journalism have always been a passion of mine. I love being able to express myself through my words especially when I sometimes...