PLD Hiring a New Principal for 22-23
The School-Based Decision Making council is set to make a decision soon. Here's their process.
With Paul Laurence Dunbar's principal Betsy Rains announcing her retirement, many have begun to question the process of hiring a new principal. Fayette County's School-Based Decision Making (SBDM) council is in charge of the interview process and the hiring of the new principal. 
Public schools in Kentucky all have their own form of an SBDM which is made up of a total of 12 stakeholders including parents, teachers, and administrators. Typically the head of the council is the principal, but during the selection process of a new principal this year, the head of the council is represented by James McMillin, FCPS Chief School Leadership Officer. 
As Sadie Bograd states in her article "The Impact of the School-Based Decision Making Council" the goal of the SBDM is to "promote shared leadership among those who are closest to the students."
The SBDM has a wide range of responsibilities. They are in charge of everything varying from budgets to dress codes. They are also the ones responsible for approving field trips, fixing class sizes, starting clubs, and enforcing safety regulations.
Every single decision that is made by the SBDM has a significant impact on students. For example, they are the ones who originally adapted the standards-based grading system which has vastly impacted how each class is structured and how the curriculum is taught and assessed. 
The current process includes fielding candidates.
"We've opened a job application and got a lot of people applying, and we are currently building what is called a candidate profile to find out what kind of principal Dunbar wants," English teacher and SBDM council member Mr. Trevor Tremaine said. 
The council follows regulations listed in the Selecting a Principal handbook. They're expected to interview candidates on the standards established by the Educational Professional Standards Board (EPSB). According to the handbook, "The EPSB is charged with establishing standards of performance both for preparation programs and practitioners." 
Appendix A in the handbook lists potential interview questions such as "how would you explain the phrase 'all kids can learn at high levels" and "as an administrator, what do you see as your primary mission." These questions are meant to reflect the criteria based on the school climate and values. 
Coupled with following the directives outlined in the handbook, the council aims to involve students, teachers, and parents in every way possible.
"
We intend to close the application process on May 18 so we can assess candidates and start interviews.
— Sharessa Crovo, SBDM member
"Our decision is going to be driven by the needs and desires of the actual stakeholders of the school which is you all, which is teachers, which is the parents, and the community," Mr. Tremaine said. 
Recently they have sent out a student survey asking for students' opinions on what they are looking for in a principal and what Dunbar can improve on as a school. 
The survey also asks for student ambassadors to escort the applicants to their interview allowing students to familiarize themselves with their potential new principal. 
"The most important thing in a principal is focusing on creating genuine relationships with students, rather than punitive measures. I feel as if this is lacking currently," junior Nedjma Kalliney said.
Several questions in the survey inquire if students want a principal candidate to support equity. Students have shown they overwhelmingly desire a principal who reflects equitability. 
"I would like someone who values the equality of students and school subjects," junior Madison Wright said. 
Other students at Dunbar also emphasize this need. 
"I want to see more funding for lesser-known sports, such as cross country. Our girls' team has won every meet so far and no one knows about it, so I want those kinds of sports to get more attention and funding," junior Lynlee Elliott said. 
The SBDM council also highlights teacher participation in their decision-making process.
"Teachers do have an opportunity to share their thoughts on what the goals should be for next year as well as what are some qualities they look for in the new administrator and during our planning blocks some of the SBDM council members were there to receive our feedback," Spanish teacher Mrs. Rebecca Martin said. 
Parents have also taken initiative in the process of providing feedback on what they look for in a principal. 
"Two parents are planning a two-pronged approach where there will be [meetings] for public comment at PLD and in neighborhood libraries as well as an electronic survey," social studies teacher and SBDM council member Mrs. Sharessa Crovo said. 
The council is looking to expedite the process due to Kentucky's legislature passing Senate Bill 1 which transfers the power from SBDM to the superintendent on July 1.
"We will be the very last SBDM to pick a high school principal in Fayette County. We intend to close the application process on May 18 so we can assess candidates and start interviews. We intend to include students in this process as much as the former law allows. As we watch a Democratic process die at the hands of the punitive KY Legislature we intend to hold on to choice," Mrs. Crovo said. 
About the Contributors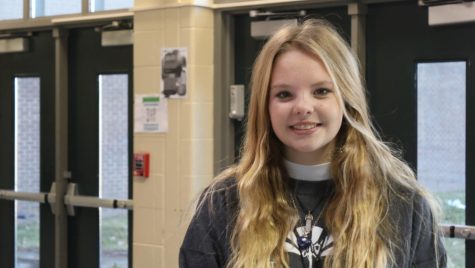 Trinity Kays, Editor-in-Chief
Hey I'm Trinity!!! Writing and journalism have always been a passion of mine. I love being able to express myself through my words especially when I sometimes...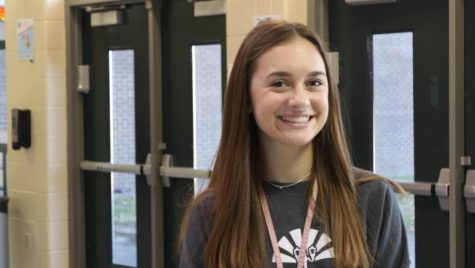 Julianne Knox, Editor-in-Chief
Hi, my name is Julianne Knox! I am a senior and this is my fourth year on staff in PLD Lamplighter. I have had a passion for news broadcast since I was...