FCPS Seeks New Superintendent
In addition to FCPS facing a return to in-person classes, other matters are still at hand. The Board of Education must fill the Superintendent's seat. 
After the recent passing of Superintendent Manny Caulk, the Fayette County Public School (FCPS) system initiated the process of seeking out the next Superintendent. Per Kentucky statute, this process must be finished within 6 months of Jan. 5, 2021, the date the FCPS Board of Education officially determined the vacancy. 
"We hope [the Superintendent search] is concluded in June for an official start date of July 1, 2021," Director of Human Resources Ms. Jennifer Dyar said. 
Currently, Mrs. Marlene Helm is serving as the Acting Superintendent. With the quick timeline in mind, FCPS named the Screening Committee on Thursday, Feb. 5. 
The committee is made up of the following:
Parent/Family Representative: Thalethia Routt, Associate General Counsel for the Finance & Administration Group at the University of Kentucky

Certified Staff Representative: Jennifer Bolander, Special Education Teacher at Henry Clay High School

Certified Staff Representative: Jessica Hiler, Fayette County Education Association President

Classified Staff Representative: Kiyon Massey, Associate Director of Human Resources

Principal Representative: Matt Marsh, Sandersville Elementary School Principal

Board Representative: Tom Jones, District 3
The committee makeup is determined by Kentucky statute requirements.
The COVID-19 pandemic has greatly impacted what stakeholders want to see in leadership.
"We have seen a teacher and bus driver already die while trying to serve our community. You can't help but be worried. Communication and clear goals are important, but you also need these things to make people feel safe and heard," social studies teacher Sharessa Crovo said. 
"We need a strong leader that will listen to science and experts when making decisions that impact over 41, 000 students and over 8,000 teachers. Someone who can decipher factual relevant information from noise, then explain that we must make difficult decisions because that is what leadership does," she added.
While students are not represented on the Screening Committee, many still have opinions on this matter and on the qualities the next Superintendent should hold. 
"[The next Superintendent should] do the right thing even when they are going to get backlash," junior Skyler Trowel said. 
The search will be open to local, state, and national candidates. Many families and staff are looking for the next Superintendent to be just as involved as Mr. Caulk was. Mrs. Crovo explained that she wanted to see someone who spent a significant amount of time in a classroom, who deeply loves public education, and who is from a town similar to Lexington.
FCPS Board Chair Tyler Murphy announced, in a Facebook post, that stakeholders will be able to participate in developing the candidate profile and sharing qualities that the next superintendent should have. Once the leading candidates have been narrowed down, the community will be given a chance to meet them and provide feedback before the board makes a final decision.
"There will be multiple input sessions and surveys conducted to gather input from students, families, employees, and the community in the development of this profile," Ms. Dyar noted.
Despite FCPS's commitments, Skyler explained that she feels her voice will not be heard. 
"[In the past] there have been issues that have been brought to light and they pushed it aside," she said.
Currently, the community can send their input and thoughts to [email protected]. 
To stay up to date regarding the search, FCPS created a web page to house all the information. This includes a timeline, Screening Committee biographies, and more. The short URL for this is fcps.net/search. 
About the Contributors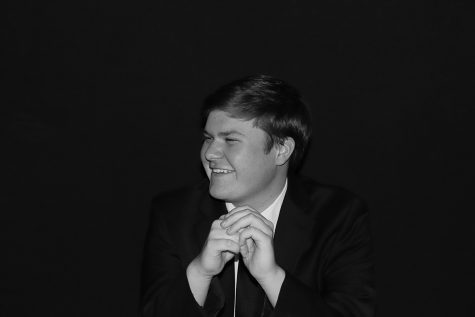 Logan Justice, Editor-in-Chief
Hi, my name is Logan Justice and this year one of the four Editors-in-Chief. This is my third year being part of PLD Lamplighter and I am a senior. I have...