Commission on Presidential Debates Changes Rules
After the chaotic debate in September, the Commission is attempting to maintain order in the Oct. 22 debate.
On Sept. 29, President Trump and Joe Biden debated each other in a new style of relentlessly interrupting one another, visibly aggravating moderator Chris Wallace. 
The first presidential debate of 2020 matched the turbulent atmosphere that has encompassed 2020. Viewers watched as both candidates took turns speaking and also took each other's turns. 
Reporters from the Washington Post covering the debates noted that the interruptions totaled to more than 90 instances.
"A review of the debate shows the candidates interrupted either Wallace's questions or their opponent's time more than 90 times in the 90-minute debate […] Trump was responsible for more than three-fourths of them: 71, compared with Biden's 22," reporter Aaron Blake said. 
Because of the chaotic nature of the first debate, the Commission on Presidential Debates (CPD) made the decision to change the rules in preparation for the upcoming final debate on Oct. 22. 
"Last night's debate made clear that additional structure should be added to the format of the remaining debates to ensure a more orderly discussion of the issues," a CPD statement said. 
The new rules involve restrictions intended to curb the level of disorganization that the previous debate had. The CPD added a rule stating that each participant's microphone will be muted during the other's two-minute opening speech for each topic. However, both microphones will be turned on during the open discussion parts of each topic which entail speaking from both sides. 

Loading ...
These changes were made in the hopes that the candidates will be able to speak their mind and deliver their responses without interruption, while still allowing time for open discussion with both candidates able to respond on a whim. 
They were also established so that the debate moderators would be able to maintain an organized environment.
"The Commission is grateful to Chris Wallace for the professionalism and skill he brought to last night's debate and intends to ensure that additional tools to maintain order are in place for the remaining debates," the CPD statement said. 
As President Trump declined to attend the last debate once it was switched to a virtual format, the Oct. 22 debate will be the second and final time they debate each other, so the importance of orderly and mannerly discussion is elevated. The necessity for the candidates to be able to clearly dictate where they stand on important issues is even higher since this is the last chance for them to debate in a setting like the presidential debates. 
About the Contributor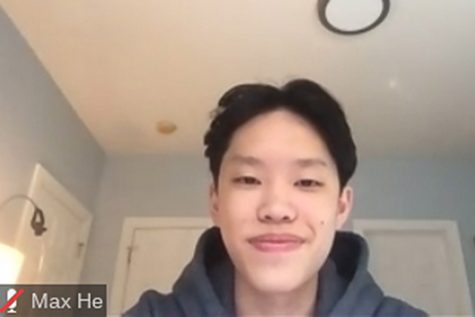 Max He, Staff Reporter
Hi! I'm Max and I'm a senior in the Math Science Technology program at Dunbar and this is my second year as a staff reporter for Lamplighter. I mostly...