Chadwick Boseman Has Died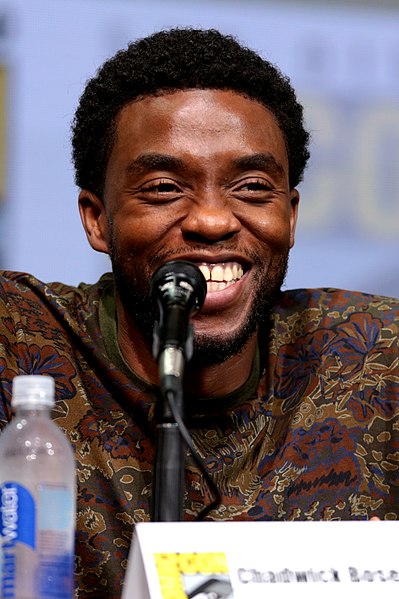 Chadwick Boseman, the star of films such as Black Panther and Jackie Robinson, died on Aug. 28 after a four-year-long battle with colon cancer. He also played Black Panther in two Avengers movies, which are some of the top-grossing films of all time.
"People often ask, 'What is Black Panther? What is his power?' And they have a misconception that he only has power through his suit," Boseman told TIME magazine in a (year) interview. "The character is existing with power inside power." 
While Boseman may be most known for his role as Black Panther, he has also portrayed several real-life African American people in movies, such as Jackie Robinson, former Associate Justice of the Supreme Court Thurgood Marshall, and singer/songwriter James Brown. 
"Growing up not seeing a lot of successful people who look like you or not having people to idolize that look like you really takes a subconscious toll on you," Dunbar graduate Kayla Pryer said. "From personal experience, it makes you unknowingly doubt your success in big accomplishments or goals just because you've never seen anyone who looks like you achieve it."
The movie 42 is a biography of Jackie Robinson, a Professional Baseball player, and is well regarded for being very historically accurate.
Arnold Rampersad, an English professor at Stanford who wrote a biography on Robinson, told NPR that "Fundamentally, the story is accurate, in my estimation." 
A sad bit of irony is that on Aug. 28, the day Boseman passed is known as Jackie Robinson Day.
'They would tape my practices every few weeks, and they would basically split-screen my batting [footage] with [Robinson's] batting, my baserunning with his base running, my fielding with his fielding," Boseman said in an interview with Vanity Fair. "I could see how bad I was and how good he was. [Laughs.] I tried to bridge that gap."
Alongside the physical stress of preparing for the role was the mental stress. Jackie Robinson was a hero for many, and living up to the legend was no easy task.
"I definitely felt the responsibility going into it," Boseman said. "I felt more responsibility to [Jackie's widow] Rachel Robinson than I did to anyone else."
Boseman kept quiet about his diagnosis of colon cancer, during which he filmed Black Panther, Avengers: Infinity War, and Avengers: Endgame. 
"You have to cherish things in a different way when you know the clock is ticking, you are under pressure," Boseman said.
The movie Black Panther is named after the real-world organization from the mid to late 90s. It takes place in the fictional African nation of Wakanda, where T'Challa has just ascended the throne. The movie challenges the status quo for Hollywood in a way that hasn't been seen before.
"In the midst of a regressive cultural and political moment fueled in part by the white-nativist movement, the very existence of Black Panther feels like resistance. Its themes challenge institutional bias, its characters take unsubtle digs at oppressors, and its narrative includes prismatic perspectives on black life and tradition," Jamil Smith wrote for TIME magazine. "The fact that Black Panther is excellent only helps."
"Being the first black superhero on big TV nowadays is so important," Pryer said. "Little black and brown kids can now see a superhero that looks just like them."
About the Contributors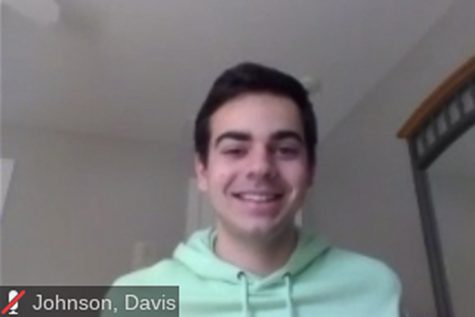 Davis Johnson, Staff Reporter
My name is Davis, I'm a Senior, and it is my first (and technically last) year on the Lamplighter team. I've taken both the Photography and Production...