Shelter Animals are Kentucky's New State Pets
House Bill 27 passed 90-2 in the House on Jan. 22. It is still pending in the Kentucky Senate and Local Government Committee.
In late January, Kentucky legislators passed House Bill 27, an act relating to state symbols with an aim to designate cats and dogs that "reside in or have been adopted from Kentucky animal shelters or rescue organizations" as the official pet of the Commonwealth of Kentucky.
State symbols are representations of a state's culture, history, and treasures. Adopted pets becoming the new official state pet sends a message that Kentucky values adoption and considers it a critical part of our state's pet environment.
Sponsored by 22 representatives, the bill passed 90-2. Only Representatives Attica Scott (D) and Jim Stewart III (R) voted against the measure.
Representatives Bam Carney (R), Daniel Elliott (R), Chris Fugate (R), Nancy Tate (R), Tom Turner (R) and Larry Elkins (R) did not vote.
Rescue organizations hope that the passage of this bill will serve as the beginning of a larger awareness of shelter animals.
"I think that's a step in the right direction for us," president of Paws 4 the Cause Remy Simpson said. "It will start the conversation in classrooms and hopefully go on from there."
Supporters like Paws 4 the Cause believe the passing of this bill may lead to future legislation that will help curb the problems facing many animal shelters such as overcrowding.

"Raised awareness should equal more legislation," Simpson said.
According to a study by the University of Kentucky in 2016, shelter workers described situations of overwhelming cat populations, the inability to find sufficient people willing to adopt, they need to euthanize a large number and the resulting emotional toll and stress to workers and volunteers.
As of the end of 2019, these factors still ring true. The Animal Legal Defense Fund ranked Kentucky one of the worst states for animal protection laws at 47th out of 50. 
Many Dunbar students and staff are proud to say that adopted cats and dogs are loving members of their families. Some also point out that they deliberately chose to adopt because of their knowledge of shelter conditions.
"We had bought the other dog we had at the time and wanted to try adopting. We also didn't want a puppy so adopting was a  good way to get a dog past that stage in its life," junior Zoë Jenkins said. "The decision was a good one. It's been rewarding to adopt a dog who otherwise didn't have a home and to give them all of the love and affection dogs deserve."
House Bill 27 raises awareness of the issues affecting Kentucky's shelters. The bill moved to the Kentucky Senate State & Local Government Committee on Jan. 27 where it is currently pending.
About the Contributors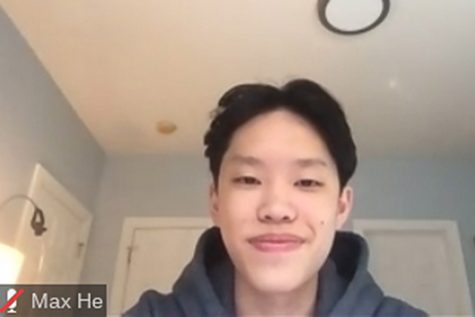 Max He, Staff Reporter
Hi! I'm Max and I'm a senior in the Math Science Technology program at Dunbar and this is my second year as a staff reporter for Lamplighter. I mostly...