Unpaid Coal Miners Protest in Front of Railroads for Second Time
Eastern Kentucky miners stand over railroad after coal companies were unable to provide the workers with the payments they were due.
For the second time in six weeks, Coalminers from eastern Kentucky blocked a coal train outside of Quest Energy mine on Jan. 13, claiming to have not been paid for several weeks. After three days of striking, Pike County miners finally received paychecks from American Resources Corporation. 
According to CNN, the miners claimed that around 50 miners had not been paid since Dec. 16. American Resources Corporation said that the employees were being paid properly and "spreading lies at the expense of all of the rest of our amazing employees." 
In a statement the company released to CNN, they said that they were "…behind eight days in paying some employees and others are just one day behind." The company also pointed to the struggling coal industry as a factor for why they were behind on paying their workers.
Not all of the Quest Energy miners agreed with the company's statement. According to WYMT, one group was insistent on staying until they, not only received holiday and overtime pay but also their next paycheck as well. However, there was another group of miners that only had intentions of going back to work.
"They've always paid. You know, the checks might've been late one or two days," one of the miners Tommy Howard said. "The only reason we're here is because we all want to go back to work."
The situation seemed to be grimmer according to some other workers. 
"Stand out here and try to get what's owed to us. Ain't asking for handouts or anything like that. We are just asking for money for what we've worked," miner Dalton Russell said to WYMT reporters.
Several miners were also convinced that without striking, they wouldn't have received their pay. They also believe that it will be harder to receive proper payment in the future as a result of their protest.
"…[the miners] are also saying that they're concerned that taking this stand will make it harder for them to find work in the future…miners that I spoke to were fairly certain that they wouldn't have received this pay if they hadn't blocked this train," NPR reporter Sydney Boles said. 
A similar blockage occurred in Sept. of 2019 when Harlan coalminers blocked coal trains from leaving. Blackjewel Coal Company had filed for bankruptcy, leaving around 1,700 workers in West Virginia, Virginia, Kentucky and Wyoming unpaid. 
Dunbar science teacher Mr. Matt Turner who is from Eastern Kentucky agreed that these strikes were justified.
"There wasn't any promise the company would pay them what they were due, and this was the best bet they'd get the wages they were owed," Mr. Turner said.
In recent years, the coal industry has severely declined due to attempts to decrease greenhouse gas emissions. 
Based on graphics created by Reuters, coal plant closures have only accelerated since President Trump took office. This is mainly due to how environmental awareness has risen since the past decade.
The burning of coal releases gases such as carbon dioxide and nitrous oxide into the atmosphere, which is something that many people have attempted to cut down. However, this means more coal plants will be shut down in the future, leaving several thousands of workers jobless.
"There's going to be a lot of strikes and a lot of people not getting paid," Mr. Turner said.
With the coal industry slowly declining, thousands of coal miners across the state and their families will be drastically affected. Over 6,000 people in Kentucky were reported to be coal miners in 2016.
"It's against Kentucky labor laws to not be paid for such an extended time, even more so if they requested the payment," freshmen Jeffery Li said. "In the end, [the company] could pay the workers. To pay employees' wages should be one of their highest priorities, even if the coal industry is failing."
About the Contributors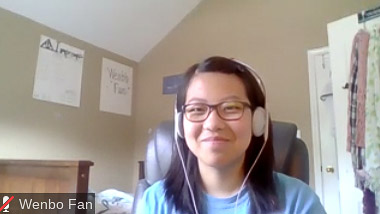 Wenbo Fan, Staff Reporter
My name is Wenbo Fan and this is my fourth year on Lamplighter. Since starting Lamplighter freshman year, I've learned that journalism can change the...