Technical Schools available to Dunbar Students
Technical schools prepare students for careers out of high school or entry level positions.
Technical schools, also known as technical colleges, give students an opportunity to specialize in a career or interest of their choice.
Students can choose from areas like technology, family consumer science, nursing, arts, cosmetology and many other subjects of interest. Along with a diploma students can earn an associates degree in some areas.
Dunbar partners with Southside Technical, Eastside Technical, and Locust Trace. Students can sign up to attend one of these schools for half a day during the year.
Southside
Southside offers technical training to high school students enrolled in the Fayette, Jessamine, Scott and Woodford County public school systems. Students spend half of their school day at their home school and the other half at Southside and can earn up to four elective credits in each program area per school year.
Programs include carpentry construction, electrical technology, electronics technology, advanced manufacturing, welding, culinary arts, pre-nursing and medical sciences. Students also can take advanced math and English courses here.
Senior Alison Cooney attends Southside in the nurse aid training program.
"Currently I'm taking the nurse aid class. The first semester is preparing us for the test in December to earn our nurse aide," she said. "We practice our skills in a lab with mannequins then in November, we go to the nursing homes to practice."
Locust Trace
Locust Trace AgriScience Center is the newest career and technical high school in Lexington, Ky with energy and environment being key factors in the facility design and agriculture being the educational focus.
Locust Trace features large classrooms with adjoining labs, six and a half acres for gardening, a state-of-the-art greenhouse with an aquaculture area for raising fish, a soaring auditorium with a garage door for bringing in livestock and machinery, an expansive equine barn and arena and an on-site veterinary clinic. Students can study in several pathways including, Agribusiness, Agricultural Power, Structural, Technical Systems, Animal Science, Environmental Science/Natural Resources, Food Science and Processing, Horticulture and Plant Science.
"I went to to Locust Trace as a freshman and entered in the vet tech program, but switched to food science later that year. I think that technical schools are a good way for students to experiment with different careers paths. It's an excellent way to try something and figure out if its something that you want to do for the rest of your life. I really enjoyed my time at Locust Trace," sophomore Nina Daman said.
Eastside
Eastside technical offers careers in the following pathways: automotive and transportation technology, cinematography and video/studio production, digital design & game development, fire & emergency services, law enforcement, and homeland security. Programs include carpentry construction, electrical technology, electronics technology, advanced manufacturing, welding, culinary arts, pre-nursing and medical sciences.
"Technical schools are a very good way to prepare students for a job. Students at technical schools have the ability to explore classes that Dunbar doesn't offer that lead to a career," Cooney said.
About the Contributors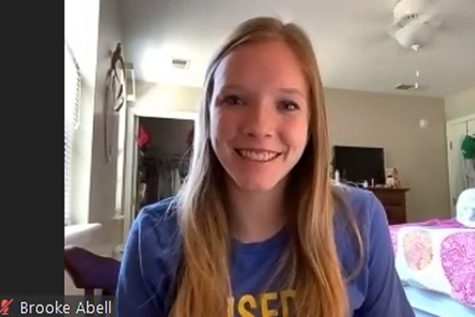 Brooke Abell, Writing Editor In Chief
My name is Brooke and this is my 4th year on staff. I am one of the writing editors in chief this year.

Ever since my freshman year in the program,...