Renovations for Dunbar Not Coming Anytime Soon
Built in 1990, Dunbar has never undergone a major renovation.
According the the original building plans, Paul Laurence Dunbar has 271,514 square feet, and was mean to hold a maximum capacity of 1,559 students. Since then, the enrollment capacity has been increased to 2,033. As of February 2, Dunbar has exactly 2,000 students, and with a rising student enrollment, renovations are becoming more necessary.
What renovations are planned?
On the Fayette County Schools District Facility Plan, updated in April 2017, Dunbar is fourth on the list for major renovations. These decisions are handled by the Kentucky Department of Education's Division of Facilities Management.  There is no set date for Dunbar's renovation; however, they do have guidelines for what changes need to be made for our school.
The cost of renovations will be approximately $19,413,251 and includes a budgeted amount of $5,308,540 for new construction on 12 new classrooms ($3,298,368), a media center expansion ($883,230), a cafeteria expansion ($916,213) and a kitchen expansion ($210,729). The remaining $14,104,711 in the budget is earmarked for a new HVAC system, a new roof as well as "Life Safety" updates including securing entrances and the perimeter of the building. This includes the possibility of adding cameras to the parking lot which students have requested for years. 
In a 2012 report, it was reported that Dunbar would get a new, more secure entrance, improvements to its heating and air systems and its roof, and a dozen new classrooms. The projected cost at that time was $14 million, five million less than the current estimate. None of those repairs or updates have taken place as of April 2018, and with looming budget cuts in the district, renovations at Dunbar are not planned any time soon.
About the Contributors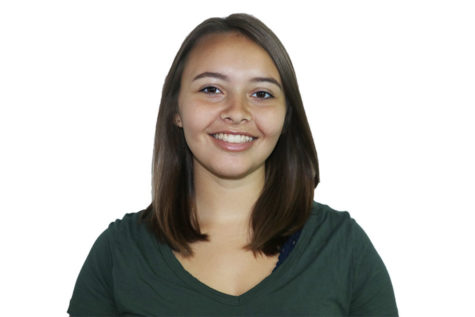 Mercedes Adams, HR Editor
I am a junior at Dunbar. My favorite color is green and my favorite snack food is popcorn. I like to think of myself as an open book.