New High School in Lexington To Open This Fall
New State-of-the-art Frederick Douglass High School to open for the new school year
This fall, Frederick Douglass High School will open its doors to Lexington students as the sixth high school in Fayette County. The new campus is located on Winchester Road in the current Bryan Station district.
"It's really cool to be able to watch a new high school develop while we're still in high school because it's like we're being included in part of the discussion," said Dunbar junior Ellora Kamineini.
Frederick Douglass will primarily draw students from the Bryan Station district, with some students from the Lafayette and Henry Clay districts. Only a small portion of Dunbar's current area will be affected as a small region is shifted into the Lafayette district. Kamineini says she is unsure of how the new district lines will work out but hopes "it will help reduce crowding in Dunbar."
It was announced on Jan. 2, 2017 that Frederick Douglass students would wear orange and Keeneland green and be represented by a stallion. According to the Herald Leader, the name comes from the fact that the campus used to be part of the Hamburg Place Farm, the birthplace of six Kentucky Derby Winners. However, the name raised controversy among the public after Lexingtonian Diane Cahill created a  change.org petition stating that "We demand that the name be changed to something more gender neutral and more indicative of Douglass' brilliant mind, successful career and vision for equality and to send a message to all students that they are respected and valued."
Kamineini was not particularly disturbed by the decision.
 "When I first heard [about the Stallions], I didn't have anything against it.  Stallions are such a large part of Kentucky's culture and history, but I can understand how some people don't like it because it pertains only to males. I personally don't think it should be any more controversial than, say, the Beaumont Middle School mascot, which is a colt," said Kamineini. 
It didn't take long for FCPS Superintendent Manny Caulk to react to the outcry. On Jan. 3 he announced that the school will be keeping its colors and a horse-themed mascot, but the students will be allowed to choose their mascot when school begins in the fall.
"
We want to have the best high school in the state and the best high school in the nation.
— Lester Diaz, principal-to-be of Frederick Douglass High School
"We've already received suggestions of Thoroughbreds or Racers as possible alternatives to Stallions and we will solicit additional ideas from our students," said Caulk, according to the Herald Leader.  
While many staffing details are still up in the air, Caulk announced that Lester Diaz, the current principal at Bryan Station Middle School, will be principal of Frederick Douglass.
"We want to… have the best high school in the state and the best high school in the nation," said Diaz, who is in his fifth year as principal, "We want to be innovative and we want to establish a place where kids can grow and develop and find themselves in preparation for the rest of their lives."
About the Contributors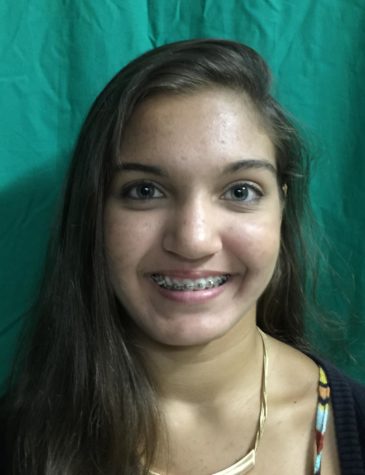 Julia Radhakrishnan, Staff Reporter
My name is Julia Radhakrishnan and I am a sophomore in MSTC. This is my first year on the Lamplighter and I am very excited to be part of such a talented...