Honoring Trinity
Lexington mourns the tragic death of 15 year old Trinity Gay who was killed on Oct. 16
Early Sunday morning on Oct. 16, Lafayette sophomore, Trinity Gay, lost her life due to a tragic shooting. An up and coming track star, and the daughter of Olympian Tyson Gay, Trinity was at Cookout, a fast food restaurant, on South Broadway around 4 a.m. when shots rang out. According to reports, Trinity was with a crowd of people in the parking lot of the restaurant when she was caught in the crossfire and was wounded in the neck. She was transported to University of Kentucky Hospital and was pronounced dead at 4:41 a.m. according to the Fayette County Coroner.
As of the time of this writing, three suspects have been arrested in connection to Trinity's death. Former Dunbar student, D'vonta Middlebrooks, 21, was charged with wanton endangerment and possession of a handgun by a felon along with Chazerae Taylor ,38, and D'Markeo Taylor, 19, who were also charged with wanton endangerment. All three have pleaded not guilty, although they have admitted to firing guns.
Although Trinity was a student at Lafayette, her death is resounding with many students across several schools in Fayette County. Superintendent Manny Caulk issued a statement, "Our hearts are broken this morning over the loss of Trinity to this tragic and senseless act of violence. Please join us in keeping the Gay family close in thought and prayer…"
Trinity had several ties to Dunbar, including some cousins and many, many friends. She trained as a runner with PLD coach Jean Balan, and she also went to prom at Dunbar last year.
Dunbar senior Grace Slater knew Trinity well. "She was incredibly talented on and off the track with big dreams that she wanted with all her heart," Grace said. "I know that she pushed me to be better in what I do and she always made me laugh even on the bad days."
Another senior, Taveion Hollingsworth, tweeted that he plans to dedicate his last season of basketball as a high school student to not only his grandmother, but now also Trinity.
Recent graduate Will Allen, who escorted Trinity to Dunbar's prom last year, took to social media to speak to her one last time in memoriam, "…I was excited for you to do you, Trin. I knew you'd make it far in life whether that was on the track or off…I'm extremely blessed to have taken you to prom. I honestly know I wouldn't have wanted to go with anyone else…" he wrote.
Her family was impressed by her drive and determination to prove herself, and to follow in her father's footsteps.
Trinity's grandmother, Debra Conley, was quoted in the Lexington Herald-Leader saying, "She was a beautiful person, very outgoing, athletic, always wanting to accomplish something. She even said that since her father wasn't able to win his gold medal that she would win it for him."
This ambition was also noticed by her peers.
"Where can you find a 15 year old girl dedicated and determined like she was," said junior Samaria Pierson. "It's really messed up and my heart goes out to her family, and everybody who loved her."
Dunbar cross country and track coach, Jean Balan was a mentor to Trinity. "She had so much potential on and off the track. Every day that I got to work with and train her was a blessing. The last conversation I had with her was on Friday [Oct. 14] as we sat on the football turf and reviewed her dreams and goals," he said.
"I've been trying to wrap my head around her departure, but it just doesn't seem real."
Others also shared memories of Trinity on the track at Dunbar.
"When I go to [football] practice, guess who I see…lil' Trin running," said Junior Tré Homer.
"Every day for the last couple of months I just be thinking, this girl is really gonna make it…It kills me to know I'm not gonna see her running them bleachers anymore," he said.
Unfortunately, the shooting is not an isolated event in Lexington, and is becoming far too common. Her tragic passing has affected the Lexington community as a whole. Mayor Jim Gray said, "As our police investigation into the death of this young woman continues, we have reached out to family and, in this case, to our schools, to ensure everything possible is being done."
Dunbar senior Will Johnson, who is Trinity's cousin, described how gun violence has affected him personally. "It's just a tough pill to swallow because my freshman year, [I lost] one cousin to gun violence," he said. "Now as a senior I've lost another cousin to gun violence, and they both could have been prevented."
Junior Nate Gay, another of Trinity's cousins, said "I was shocked when I woke up and all I saw was 'R.I.P Trinity.' Immediately I broke down in tears, and I cried all morning…Now that I know I won't see her at football practice smiling and running on the track my life won't be the same anymore.
"If there's one thing I learned," he said, "it's that a bullet doesn't have a name on it."
Trinity's mother, Shoshana Boyd, seemed to speak to ending gun violence when she told the New York Daily News, "[Trinity] was so innocent. I just want people to stop shooting and realize who they're hurting. It's just random. They don't understand who they're hurting."
Lafayette High School is holding a vigil on their track at 8 p.m. on Oct. 17  honoring Trinity. Attendees are asked to wear pink and purple in honor of her because these were her favorite colors. "We are proud of the legacy she has left. We are a different school today than we were 48 hours ago," Lafayette Principal Bryne Jacobs said.
In honor of Trinity, the hashtag #LLT, which stands for Long Live Trinity,  has been trending on Twitter.
At this time, visitation and funeral arrangements have not been publicly announced.
About the Contributors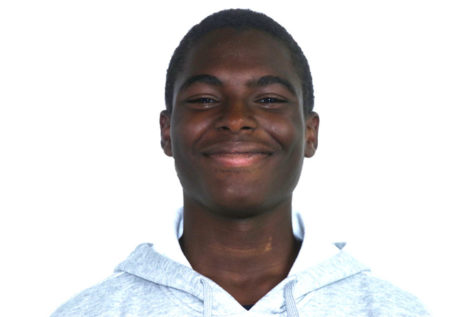 Kaden Gaylord, Sports Editor
Kaden is 5'4" but his ego is 6'8".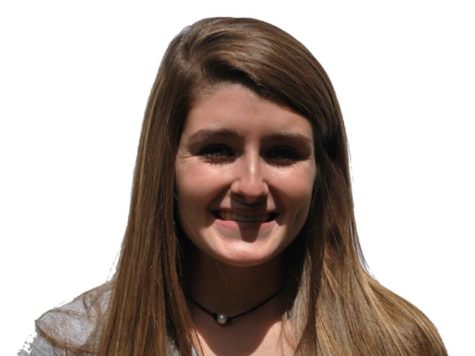 Brooke Bledsoe, Editor-in-chief
Brooke Bledsoe is a senior this year. She has been on the Lamplighter staff for 4 years now. This year she shares Editor-in-Chief responsibilities with...