Colin Kaepernick Protests Racial Equality During NFL Preseason
San Francisco quarterback, Colin Kaepernick, takes a stand for his beliefs.
The NFL preseason finally kicked off after months of waiting. Right off the bat, the season began with an uproar over San Francisco quarterback, Colin Kaepernick who refused to stand during the national anthem.
"[I] will not stand up and show pride in a flag for a country that oppresses black people," said Kaepernick.
Kaepernick wasn't the only athlete to voice his opinion.
Tennis Star Serena Williams spoke about this issue at the 2016 Olympic Games in Rio de Janeiro. "I think it's really important for me to pass the message of love and unity across all nations," said Williams. "Doesn't matter what race."
In the past, other athletes such as Tommie Smith and Muhammad Ali have spoken out for racial equality. Tommie Smith and John Carlos iconically stood on the Olympic podium at the 1968 Olympic Games, doing the Black Power salute.
"It was a human's rights salute, not a black power salute," said Smith.
Other NFL players have now started protesting alongside Kaepernick. His teammate Eric Reid kneeled with him, while a number of players across the league raised their fists in support during the anthem.
Despite the support from fellow NFL players, Kaepernick is being criticized for his actions. During the preseason, the crowd booed him as he entered the field to warm up.
"No matter how passionate you are, no matter how much of a burden you have for social issues, you don't let it get in the way of the team," said ESPN NFL Analyst Trent Dilfer.
Some believe Kaepernick is trying to draw attention to himself and not the real issue.
Athletes at Dunbar have opposing opinions on Kaepernick's actions as well.
"I don't feel like he should be blamed for it," said Junior Kaden Gaylord. "He's standing up for what he believes in, and that's all it is."
Junior Bharath Pugalenthi argued that Kaepernick is not justified in his protest. "He only wanted the attention that it gave him. He was never oppressed and grew up in an upperclass family," said Pugalenthi.
Kaepernick clearly stated that until he sees results from his protest, he will continue to sit during the national anthem. "Nothing has ever been done without criticism. There is always that 'I don't like change' mentality," said Kaepernick.
About the Contributors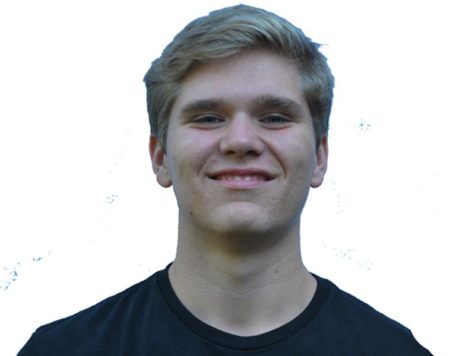 Elijah Blevins, Staff Reporter
He likes dogs and Brooke Bledsoe.