Connecting Our Past with Our Future
The current Paul Laurence Dunbar High School, established in 1990, was led by principal Jon R. Akers. Accompanied with alumni from the original Dunbar High School of the 1960s, Akers came to an event titled "Dunbar 2 Dunbar" to share experiences.
Akers began with saying, "Thank you for inviting me to come back home." He was quick to say that he didn't want Dunbar to be referred to as the old and the new, instead he wanted to call it the original and the second. He noticed the many changes made to the school including the dress code and the grading scale
"Of course, I don't know how it is now but we had really high academic standards.95 to 100 was an A 85-94 was a B and below a 70 was an F," said Akers. "Everything I've heard from the previous principals that have been here including the current principal is that they still hold high academic standards and high behavioral standards."
The school had opened as a very diverse community and has continued to grow culturally. "I hope to see Dunbar continue to celebrate all of their diversity here because there is a very large melting pot of students here as far as different backgrounds, races and nationalities and draw in the strength of that," said Akers. "There are great things to be learned from all of the kids here and all of the staff members here."
"
Thank you for inviting me to come back home."
— Retired Principal Jon Akers
Alumni who attended the event shared their many experiences while attending Dunbar. As it was a different time, Dunbar didn't have many of the luxuries that it does today. Textbooks weren't readily handed out and the ones given were not in the best shape. Thankfully, the students had plenty of support from their teachers and parents.
"One thing I can remember is that we had to buy our books, there was no such thing as books being given to you," said an alumni. "But, during those days in the city school system the Dunbar students used the used books from the other high school. To us, it didn't matter we were going to learn regardless.
We used those books and our teachers added to those books whatever else we needed to learn. Our parents made sure that regardless what materials we had, we always had additional support from them as well as our teachers. We learned with used books but we didn't get a used education."
One of the alumni said, "You have to understand that the roads that we came across weren't easy but we were able to climb and take one step at a time and continue to climb and our teachers made sure that we did that."
Looking back to the day that Dunbar's doors first opened, it is clear that the school has come a long way. Thanks to the legacy that Jon R. Akers and the alumni left behind, Paul Laurence Dunbar can only continue to grow to new heights.
About the Contributors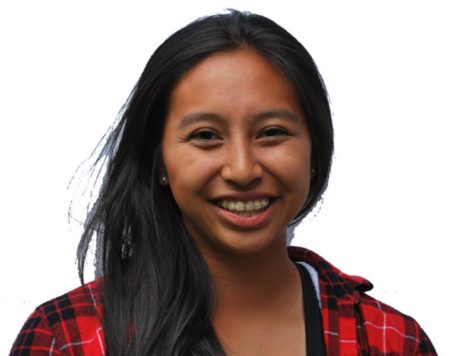 Arunmani Phravorachith, Writing Editor
I really do enjoy going on long walks on the beach, I hate bad drivers, and I find pleasure in eating sushi during my free time.