Superintendent Visits Dunbar Class
Senior English classes participated in Manny's Book Club
On Mar. 2, FCPS Superintendent Manny Caulk visited Mrs. Wendy Turner's B1 Senior English class to discuss their reading of Amanda Ripley's book, The Smartest Kids in the World. Superintendent Caulk will be hosting this title in his inaugural book club, a project he brought with him from his previous post in Portland, Maine. He invites not only students and faculty, but also community members, to discuss the ideas Ripley presents in her book about the American education system.
Mrs. Turner's students paired what they learned from the  book with Dunbar alum Andrew Brennan's Student Voice Team, and worked on proposals for how to make their own school better. Mrs. Turner had four classes read and discuss the book over a period of several weeks. Ripley researched what keeps American students from achieving the scores that other countries, specifically Poland, Finland and South Korea, are able to achieve.
"We learned that the test used to measure these scores, the PISA, requires students to do a lot more than what our standardized tests ask us to do," said senior Ryan Gosky. "And that's a big problem for us."
"
I wanted them to think about how to make positive changes not only in the wider American education system, but also right here at Dunbar."
— Mrs. Wendy Turner
What the tests ask students to do, according to Ripley, is be resilient. She states in her book that less than 30% of American students are able to show that they can take a problem and solve it creatively. For instance, she explains that while the SAT may ask students to solve a word problem in math, the PISA asks students to create their own currency.
"I don't think that we push ourselves to problem solve or try to be creative," said senior Sarah Koerner. "We just want to find the answer and move on."
A lack of intellectual curiosity is something that a lot of Mrs. Turner's students agreed was a big problem in the U.S.
"Most of my classes consist of me taking notes, memorizing, and then forgetting," said senior Akash Ahmad. "It's not very challenging."
Mrs. Turner said that she knew right away that once her students began reading the book that they'd want to do something about it. "I wanted them to think about how to make positive changes not only in the wider American education system, but also right here at Dunbar."
All four of Mrs. Turner's classes will be pitching specific proposals that they have been researching to Ms. Rains on March 11.
"We're so excited that she's listening to us," said senior Lilly Bramley. "It means a lot."
Donate to Lamplighter Media Productions
Your donation will support the student journalists of Paul Laurence Dunbar High School by helping us cover our annual website hosting costs. All donations go directly to School Newspapers Online (SNO) to cover our fees.
About the Contributors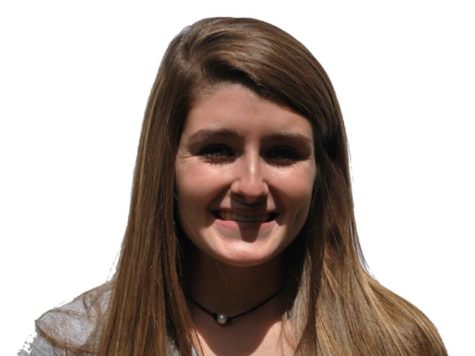 Brooke Bledsoe, Editor-in-chief
Brooke Bledsoe is a senior this year. She has been on the Lamplighter staff for 4 years now. This year she shares Editor-in-Chief responsibilities with...