History of Groundhog Day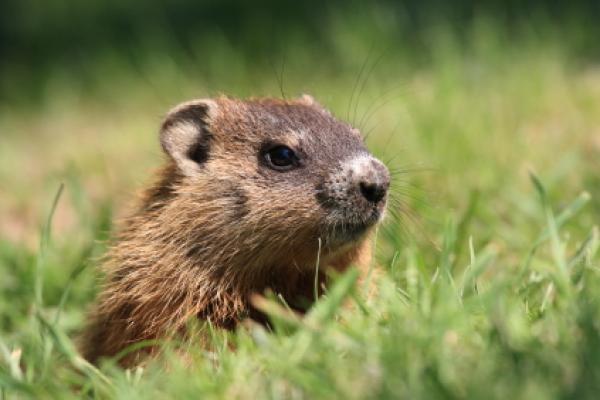 Groundhog Day is a German custom tracing back to the 11th and 19th centuries. In ancient European weather lore, a badger or sacred bear is the weather forecaster for the next six months based on the animal's habits. Similarly, the Pagan festival of Imbolc, celebrating the seasonal turning point of the Celtic calendar, using a forecast, is celebrated from Feb. 2 to St. Swithun's Day on July 15.
In the Feb.14, 1841 diary entry of James Morris, a shopkeeper from Morgantown, Pennsylvania, he writes: "Last Tuesday, the 2nd, was Candlemas day, the day on which, according to the Germans, the Groundhog peeps out of his winter quarters and if he sees his shadow he pops back for another six weeks nap, but if the day be cloudy he remains out, as the weather is to be moderate."
This is the first documented American reference to Groundhog Day. Poems from England, Scotland and Germany all describe Candlemas Day as the one day where the weather foretells the climate for the next couple of month. Candlemas is a Catholic holiday that corresponds with the presentation of Jesus at the Temple. It falls on Feb. 2, which is 40 days after Christmas.
"
I'm excited Phil saw his shadow. I'm ready for spring and warmer weather
— Lindsey Bravard
The largest Groundhog Day celebration is held in Punxsutawney, Pennsylvania, where crowds as large as 40,000 have gathered to celebrate the holiday since at least 1886. Other celebrations are also held independently across the world but do not gather as large of an audience; other locations include Ontario, Nova Scotia and Irving, Texas.
Yesterday, Feb. 2 2015, Punxsutawney Phil did not see his shadow, leading many to hope for the quick arrival of spring. However, research has shown it may not be time to pack away winter coats just yet – trusting a groundhog to act as an accurate weatherman has not worked out too well in past years.
According to Groundhog Day organizations, the groundhog's forecasts are accurate about 75%-90% of the time. However, a Canadian study in 13 cities over the past 30 to 40 years found the weather patterns predicted on Groundhog Day were only 37% accurate over that time period. Additionally, the data collected by the StormFax Weather Almanac in conjunction with records kept since 1887 shows Punxsutawney Phil's weather predictions have been correct 39% of the time. The National Climatic Data Center has described the forecasts as "on average, inaccurate" and stated that "the groundhog has shown no talent for predicting the arrival of spring, especially in recent years."
Here at Dunbar, students are eager to believe Phil in hopes the groundhog will bring an early spring.
"I'm excited Phil didn't see his shadow," said junior Lindsey Bravard. "I'm ready for spring and warmer weather."