Dunbar Senior Overcomes Bone Cancer and an Uncommon Form of Amputation
Most high school students have been worrying about who they're going to ask to dances, the clothes that they wear and what others think of them. However, Dunbar senior Emily Dawson has been overcoming an ongoing challenge that is much bigger than any of those things.
In December of 2013, Emily was diagnosed with Osteosarcoma, more commonly known as bone cancer, in her right leg. When Emily first found out about the tumor, she thought, "all childhood cancers were Leukemia because that's all you see on TV." She went through nearly a year of chemotherapy and surgeries before they thought she was done with treatment.
She first felt pain in her leg in October of the same year during a 5K mud run. Days later, she couldn't walk. Both her and her parents dismissed it as an injury- possibly a torn meniscus- and after resting for several days, her leg seemed fine. Throughout the fall her leg continued to hurt, but X-rays showed nothing abnormal.
On Dec. 17, her mother's birthday, Emily bent over under the Christmas tree to pick up a present for her mom. At that moment, Emily fell over in intense pain, and was not able to move her leg. As her father cut away her jeans, they discovered that her knee had swollen to twice the normal size.
Since it was late at night, the family decided to wait until the next day to see a doctor. Months before, doctors recommended that if the pain continued, Emily would need an MRI. After the anticipation of waiting for the results, the MRI showed that Emily had unexpectedly broken her leg, completely shocking the family.
Emily Dawson was featured in Lamplighter's Sept. 21 WPLD Broadcast.
The whole family wondered how she had broken her leg without falling. They then received the horrifying news that Emily had a tumor in her knee which caused the bone to deteriorate. The family came to the realization that a tumor could mean cancer. Later on, the doctor identified the tumor as Osteosarcoma.
Osteosarcoma is an uncommon form of cancer usually found in children and teenagers. For Emily this meant months of chemotherapy and many other drugs starting almost immediately after her diagnosis. Emily had to stay at the hospital for four nights during the chemo, and would return for three days to her home to rest.
Thankfully, the chemotherapy was working, and after a couple months the doctors could take it out. Yet there was still a choice for Emily. She could get a Rotationplasty, which is a rare form of amputation where the foot is reattached to her thigh, but rotated backwards.
Her other option was Limb Salvage surgery, where they would remove part of her knee and shin, and replace it with a metal rod. This would make her leg unable to bend, but she would be able to keep it.
Emily ultimately chose the Limb Salvage to keep her leg. She went through surgery lasting close to nine hours while the doctors removed the last bit of the tumor, a large portion of her leg bone and replaced with the titanium rod. Soon after, she resumed chemotherapy.
The entire family was thankful that the tumor was completely gone, and Emily could return to school for her junior year. She would be going through therapy regain mobility in her leg, and to accomplish goals such as returning to the archery team. This also meant she would have to live with her right leg being completely straight. 
"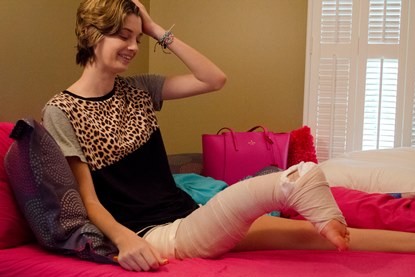 I think attitude is half of the battle, so if you have a good attitude, it will help you cope with it."
— Emily Dawson
Unfortunately, after over half a year the titanium segment of Emily's leg was rejected by her body. Due to scar tissue, the limb salvage surgery unfortunately did not work out as expected. She then had no choice but to go through with the Rotationplasty.
In August, Emily had the surgery. The surgery took longer than expected due to delays, making it last three hours longer than the already 12 hour procedure.
After the surgery, Emily remembers, "The first thing I always ask after a surgery was, 'were there any complications?', because if there were, they would have to amputate at my hip instead."
Luckily, the surgery went as planned, and after about a week she went home to recover.
On Monday, Sept. 21, Emily went to go get the wrapping on her leg taken off along with 80 or more staples. Sadly, they discovered that 1/3 of the skin was dead, and she would have to undergo multiple procedures. On a post from her mother, she wrote "We're angry and sad and having a hard time with this news. We just wish she could have a 'win' for once."
Thankfully, there is a 90% chance of success, meaning she will most likely not have to get a full amputation. She underwent a procedure on Tuesday, September 22nd to remove some of the dead skin. Emily and her family are hoping that she will make a full recovery.
Before her diagnosis, she wanted to be a Veterinarian, but now, inspired by her encouraging and supportive nurses, Emily is working towards being able to help other patients in her position.
"I really want to be a nurse practitioner in Oncology," said Emily. "The nurses were my favorite part of being in the hospital."
Emily and her family have relied on hard work, help from friends and family and their faith. Despite all of the pain and hard decisions, Emily has maintained a hopeful outlook on her future, and is generally in a positive mood. Her bravery has inspired many people and has helped her go through this unfinished journey.
When asked about how she stays so positive through these trying times, Emily says, "I think attitude is half of the battle, so if you have a good attitude, it will help you cope with it."
About the Contributors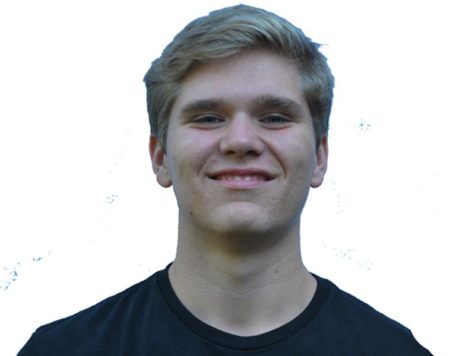 Elijah Blevins, Staff Reporter
He likes dogs and Brooke Bledsoe.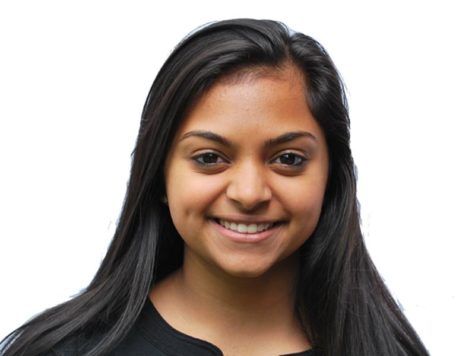 Maya Anjur, Staff Reporter
I'm Jack Sparrow's girlfriend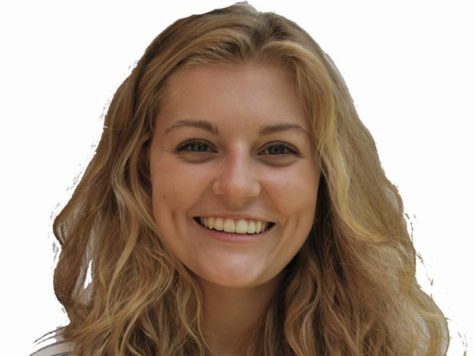 Sydney Carter, Photography Editor