What to Expect at the Homecoming Dance
With the pandemic still looming, expectations are high for the first Homecoming dance in two years.
With a sense of normalcy returning to students, many have begun preparing for their high school experience, but many are wondering what to expect. We know this year's dance will be semi-formal and is being held at 8 p.m., Sept. 25 on the tennis courts.
Since there wasn't an event last year, Homecoming could be the first high school dance for some students and this has left a feeling of unease. Some have expressed their hesitation about attending the dance.
"..they're afraid of the format and think it might be less fun on the tennis court," senior Saadhavi Maskey said. "Or since many people aren't familiar with school dances…maybe they're just not as excited as they would traditionally.
This, however, hasn't completely put a damper on the excitement many are feeling for the dance.
"[The dance] is definitely going to be different but at the same time we got a lot of really cool things planned and it's going to be worth going," junior Lance Hixon and student council co-treasurer said.
In previous years, dances were held in places where students were very close to each other and of course, they were maskless. Some worried that they would have to wear masks while dancing, but math teacher Ms. Reaguer, who is also the adviser for the senior class and student council, said "As of right now, outside you are ok without your mask."
The dance is being held outside to decrease the risk of spreading COVID, and Ms. Reaguer said that they are following Covid safety protocols.
"Since it is outside in a large area, students and staff are able to enjoy the fresh air, and also have the ability to spread out," she said.
——————-
If at any point, students know they have been around someone who tested positive, or if they start to show any COVID symptoms, they need to get tested and report any positive cases. Students should report positive cases and quarantines to the FCPS Hotline (391-FCPS or 3277) and to the Health Department. 
About the Contributors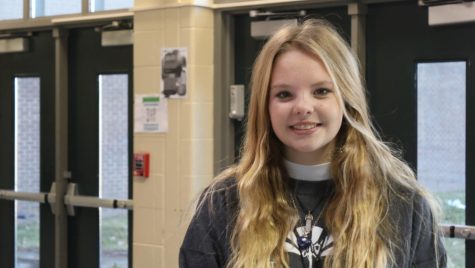 Trinity Kays, Editor-in-Chief
Hey I'm Trinity!!! Writing and journalism have always been a passion of mine. I love being able to express myself through my words especially when I sometimes...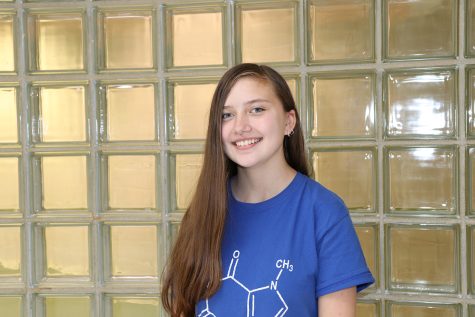 Abigail Fiero, Staff Reporter
Hi, I'm Abigail Fiero! I am a sophomore at Dunbar and this is my second year as a staff member on Lamplighter. This year I hope to have at least one...