Canvas v Google Classroom
Students and teachers share their opinion on which site is better for NTI learning
Students at Dunbar have been doing NTI/2DL (non-traditional learning/ distance learning) for almost a year now. The two main platforms used for learning during this time are Google Classroom and Canvas. With the uncertainty of returning back, in-person teachers and students are finding which site works best for them.
One thing that Canvas has over Google Classroom is that it has more actions you can do on it. For example, teachers can put assignments on Canvas, and not a google form or a different website.
On Canvas students have an option where they can message teachers directly for help. This can be helpful for questions regarding assignments or communicating if the student's technology isn't working for them.
"I think it's really, really nice how teachers can message you about certain assignments, instead of to the whole class," sophomore Brendan Bradley said.
"
Do you want a site with a lot of tools even though it's more difficult to use? Or do you want a site that's easier to use, but has less to do?"
Canvas also allows you to see your grades, although it is important to note that these don't always match up with your actual grades in Infinite Campus. Google Classroom only allows you to see individual grades on assignments, not your overall grade.
Canvas also has a calendar that you can use to see what assignments you have finished, and what you still need to do.
"I like how they have a little calendar that crosses off all of my assignments," sophomore Courtney Kehler said.
However, many people say that Google classroom is easier to access and navigate due to the more simple design. This can make the user feel more comfortable using it.
"I find it [Google Classroom] easier to work," sophomore Ashley Dunagan said.
English and musical theater teacher, Mrs. Brooke Jackson said Canvas is "annoyingly tedious to work." She then goes on to say "Google Classroom cannot do as many things, but streamlines make it easier."
"I really do think that grading platform [Canvas] made it easier to use and to give feedback to students which are especially preferable when we're doing writing assignments," junior English teacher Mrs. Colleen Burns said.
Each site has its own advantages but it comes down to the student and teacher's preferences.
Donate to Lamplighter Media Productions
Your donation will support the student journalists of Paul Laurence Dunbar High School by helping us cover our annual website hosting costs. All donations go directly to School Newspapers Online (SNO) to cover our fees.
About the Contributors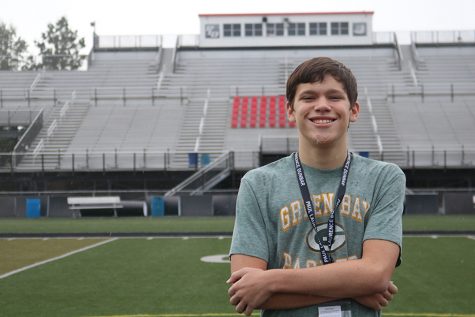 Landon Smith, Staff Reporter
My name is Landon and I'm a Sophomore at Dunbar. This is my first year on staff. I've loved writing ever since I was a little kid. I would write about...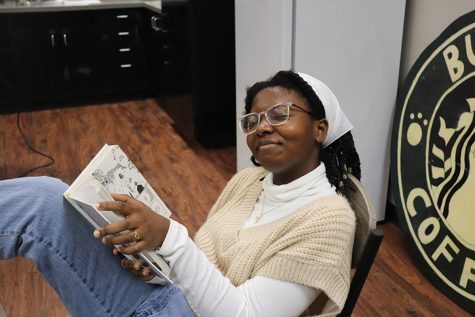 Madeleine Kiluba, Executive Producer
Hiya! I'm currently a junior and this is my second year on staff. This year I've gone from a staff reporter to an executive producer for WPLD! I love...