Experiential Learning Programs at Dunbar
Experience-Based Career Education (EBCE) is one of Dunbar's most beneficial courses because it gives students an introduction to a variety of careers.
Learning doesn't just have to happen in the classroom. Dunbar is intentional about providing opportunities off-campus that will enrich students' school experience. Dunbar has three off-campus classes that seniors can take: 1) Co-op gives seniors the chance to work during the day to fund their college education, 2) Community service sends students into the community to help serve where it is needed, and 3) EBCE is an internship opportunity to explore career options before declaring a major. 
I chose to take part in the academic internship, EBCE, for two blocks of my senior schedule. On A days, my first two class periods are taken up by my internship which I got to select. One of the perks of this class is being able to decide what work you want to do. 
This first semester, I decided to intern with the local and global mission coordinator at First Alliance Church. My role as an intern included helping manage and plan events, communicating with international workers to learn their needs and about their strategies as missionaries, and doing odd jobs around the office. 
Although missions work is not something that I want to pursue as a full-time career, this internship helped me decide on taking a gap year and doing short term missions abroad. Without the exposure to the missions environment and hearing first hand from people in the field, I would have missed out on the potential opportunity that a gap year will give me and the personal growth that I know will come with it. 
This is a perfect example of why EBCE is so fruitful. By trying something outside of my comfort zone, I became more aware of the interests and passions that I didn't know I had. When deciding what sites you want to choose for your rotation, make sure you pick something that you are passionate about, but also don't be afraid to jump into something that you do not know a lot about.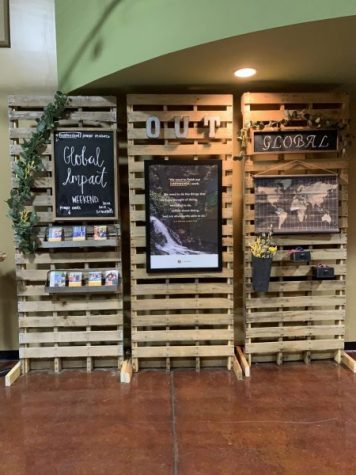 Furthering your knowledge on the subject can help you realize you are far more invested in it than you had previously thought.
The opposite can be true as well: you may be set on teaching, law, or the medical field and then realize that profession is not for you. Internships in high school allow for these discoveries and can potentially save you years and thousands of dollars at the college level. 
EBCE also creates great connections and helps with networking. One of the sites you visit may become a future place of employment. Someone you work under may become a contact or recommender for future jobs. Having unique experiences like this sets you apart from other applicants when applying for college and for jobs. 
Fall semester is coming to a close and scheduling for next year will begin soon. I highly recommend considering this class because it adds excitement to your senior year, which can otherwise feel long and uninteresting. Not only will it give you something productive to look forward to and participate in, but it will also better prepare you for life after high school.
About the Contributors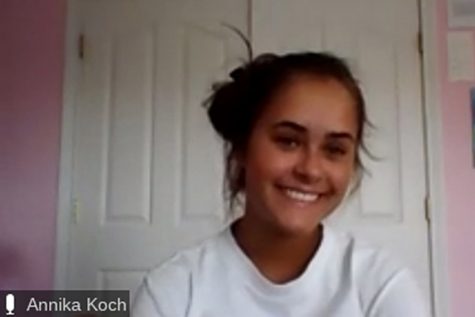 Annika Koch, Business Manager
My name is Annika Koch and this is my third year on staff and second year on the Editorial Board. I first joined this program as a member of the photography...