Creative Writing Classes at Dunbar are Like a Second Home
The courses allow students a safe place to share and connect. There are three levels that students can take in their high school career.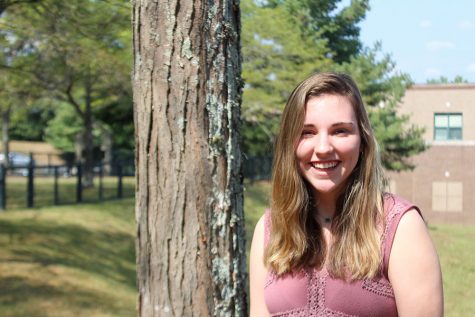 More stories from Elizabeth Fitzpatrick
My A4 class for my whole sophomore year would be Creative Writing, and I was terrified about it. The first time I walked into Tara Wilkinson's classroom, though, I knew I was right where I was supposed to be.
Our class was fairly small, only 15-16 students, but we would soon find out that this would make us an even closer group. I went from not knowing anyone in that class to making some of my closest friends.
On our first day, Mrs. Wilkinson broke the news that we would have publishing days in which we read our pieces in front of the whole class. And she said that these would happen frequently throughout the year. I, along with many of my peers, was mortified at the thought of this. 
Some students, however, were excited about this opportunity. 
"I felt like it was a way to present our writing pieces to our peers which would allow us to become comfortable with one another and be able to open up," junior Tristan Dorten said. "This was very beneficial for me because it allowed me to get good honest feedback from my peers and made me understand what were my faults in writing. Also, it allowed me to know how to improve."
Once I got up and finally read my first poem for everyone while sitting in Mrs.Wilkinson's comfy butterfly patterned chair, it got easier and easier to come back every publishing day following. 
"Every single year a little bit of magic happens," Mrs. Wilkinson said. "Students who would never have even met find lifelong friends. I often say that the right people find us, and it is often through word of mouth."
"People take this class who need a home, an outlet, a place at this huge school where they can be who they are and follow their 'creative butterflies.'"
While our small class size helped to bond all of us together, Mrs. Wilkinson made us a family. She taught us not only an endless amount of creative writing exercises, but she also taught us how to have confidence and get out of our shell. 
"Creative writing has always been a safe place where I could write what I wanted to write with no judgment. It has helped me to sort through my thoughts, as well as to become more confident in my own voice," junior Mary Rice said.
Mrs.Wilkinson helped me personally find my voice, too. She gave me the strength to speak out about my experience with depression and sexual harassment, and she revealed to me that writing can be more than essays for school or poetry that can't hold a steady rhythm.
Creative Writing became my safe haven.
This class not only has helped me, along with other students, but Mrs. Wilkinson said it has also helped her.
"This class reminds me that students are round people, and more than just test grades. They keep me young, keep me wondering, and hold me accountable for expressing myself authentically," Mrs. Wilkinson said. "It has given me a lifelong friend in Mr. Gary Egan without whom my teaching life would be so empty. And it has given me a home at PLD."
Mr. also described how much Creative Writing has connected him to his students. 
"Of 20 years of students, I am still in contact with more students from my creative writing class (and the sci-fi class) than the students I have in English classes," Mr. Egan said.
The personal nature of writing makes it easier to get to know students, and the constant feedback–both positive and negative–creates a level of trust with students that I don't forge with other students."
However, due to the small class size, Mrs. Wilkinson and Mr. Egan worry every year if they can continue to teach the class. Both teachers have been working hard to figure out a way to keep the Creative Writing class from disappearing due to low class numbers. 
"I refuse to let this class be cut," said Mrs. Wilkinson. "We are actually working on ways to keep the classes going. For example, we decided to open up the class to incoming freshmen next year to help build the program."  
In the past she said that she and Mr. Egan wanted to limit it to upperclassmen because of the level of vulnerability and maturity students need for the class.
"I have high hopes, though, that the environment we create will not only be respectful but help incoming students find a place at PLD," she said.
This class has affected me so much that I have gone on from completing Creative Writing 1, and am now continuing on this year in Creative Writing 2 with Mr.Egan, and I plan to take CW3 my senior year.
This class changed my attitude toward school and it actually made me look forward to my day. Everyone deserves to have a place they feel comfortable, and I could not be more thankful that I found mine.
About the Contributors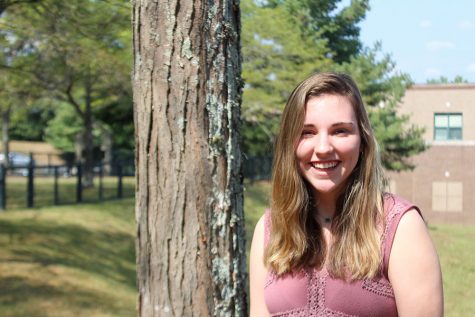 Elizabeth Fitzpatrick, Staff Reporter
I'm Elizabeth Fitzpatrick and I'm a Junior. I dance competitively at a studio called Creative Edge and I love to create art and write. I wanted to...