Dunbar Sneakerhead Known For "Customs"
Custom clothes are anything from sneakers to jackets that are modified after purchase, and Dunbar junior Andrew Herrera is very skilled.
Andrew Herrera started making his own custom apparel at the beginning of this year, but he specializes in making custom shoes. He has designed and made his own pairs of shoes from Nike Air Force Ones to Old Skool Vans.
Herrera is known as a sneakerhead—a person who buys and resells name-brand sneakers.  He said that making custom shoes can be expensive, so he started buying plain white shoes and giving them his own special touch.
Herrera said that finding inspiration is sometimes hard, so he often checks out a channel by Marko, a popular Youtuber who not only makes custom shoes but also jackets, hats, and recently a custom design for Tesla that hasn't been released yet.
"Marko really helped me see how fun it is to customize stuff–especially sneakers," Herrera said. I just don't want to spend money on these super expensive shoes."
Name-brand shoes cost anywhere from $300-$1000 dollars, so Herrera said that he works around the expense by buying cheaper shoes for $60, and then personalizing them.
"When I customize them, it gives the shoe a more valuable price that you cannot buy," he said.
Herrera uses a technique called hydro dipping in which a bucket is filled with room temperature water and then spray paint different colors on top of the water to make unique and original patterns. Once the paint is floating on top, the shoe is slowly dipped into the water and the paint wraps around it. After Herrera completes the process, he lets the shoes dry and then paints a clear protective coat on top so that the shoes will last.
He said that he has used this technique exclusively so far, but he plans to expand his customizations in the future.
"I just really love giving things a more personal attachment," he said. "They aren't just a pair of shoes, but something more personal that people can be proud of."
About the Contributors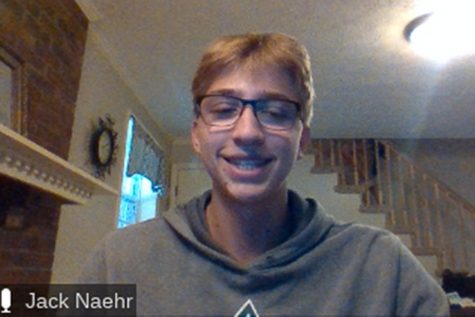 Jack Naehr, Sports Photography Editor
My name is Jack Naehr, I am 17 years old and I am a senior at Dunbar. This year will be my second year in Lamplighter and I will be working as one of the...