10 for 10: Last Minute Christmas Gifts
With Christmas right around the corner, last minute gifts idea will be a lifesaver this holiday season.
Holidays are always such a busy time of year that sometimes that gift you were supposed to buy for your grandma, doesn't get bought. Not only can gift buying slip your mind, but it is also expensive. Here are some last-minute quality Christmas gifts all for $1or less.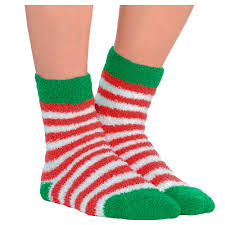 #1 Fuzzy Socks
Fuzzy Socks are the ultimate last-minute Christmas gift. No one can ever have too many pairs, and no one is ever upset when receiving them as a gift. When it is snowing outside, and you are cuddled up by the fire, watching a movie while drinking hot chocolate, you can always assume that fuzzy socks are on your feet. They are a staple gift during the holiday season. The great part about them is, they are cheap! Check out Target's selection of cute fuzzy socks for as inexpensive as 3 dollars!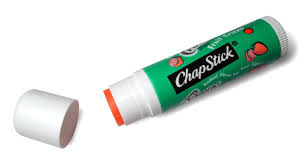 #2 Chapstick
During the winter, fighting chapped lips is a constant battle in the cold. Chapstick is the gift that keeps on giving and the perfect stocking stuffer. Chapstick is one of those things that you never have when you need it the most. Around the holidays, chapstick brands come out with festive flavors that make having chapped lips a little bit more enjoyable, and you don't have to break the bank to get them! Check out Burt's Bees Holiday collection on Amazon for only 6.99!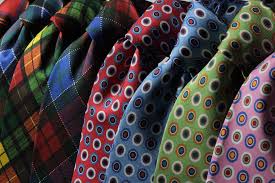 #3 Ties
Sometimes men can be hard to shop for during the holidays, especially if you don't know the person well enough to buy a gift catered to their personality. One of the best gifts for your dad, or anyone who owns a suit, is a tie. You can never go wrong with giving someone a tie. Every Dad or Uncle can use a new tie. A fun or crazy tie is always a fun addition to a holiday party wardrobe or even just a simple navy one for work. Head over to Check Neckties for $5 ties!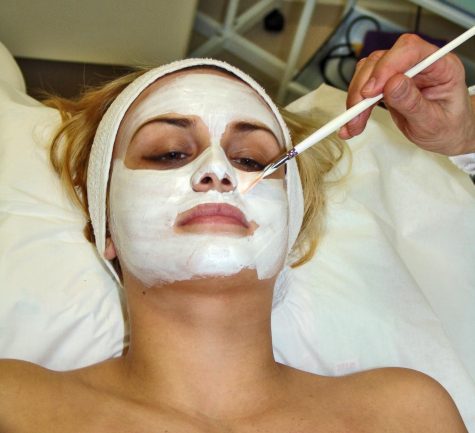 #4 Mario Badescu Facial Spray
One of the most popular facial products of 2019 was this facial spray. Every girl has or wants one of these right now, a very popular product among teenage girls. Skincare is very important to a lot of people, especially to treat dry skin in these harsh weather conditions on cold winter days. This product is only $7 at Ulta. Go check it out!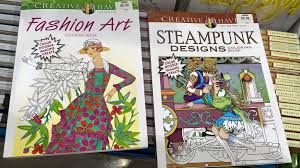 #5 Coloring books
When shopping for a younger sibling or even for adults, coloring books are great gifts for anyone who enjoys coloring or even enjoys things like puzzles or sudoku. The inner child comes out in people when they start to color, and it's even satisfying. A good time passer for a long car or plane ride. But it is also the perfect gift for a younger brother or cousin. Check out Amazon's selection of coloring books for as little as $4!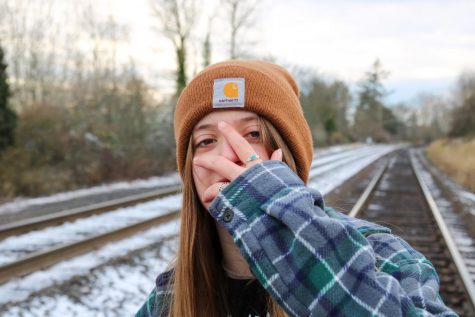 #6 Carhartt Beanies
Another popular item among teens and young adults is the Carhartt Beanies. Not only are beanies and essential winter weather gear for fighting the cold, but are also a great clothing item to spice up a trendy outfit. They come in several colors for any outfit color scheme. Right now they are only $7.99 on Amazon. Go check it out! 

#7 Candles
One of the most clas
sic Christmas gifts is a candle. A candle is never a bad gift to receive. Everyone loves a good smelling candle to get the holiday feel flowing all through the house! The holiday-themed scented candles such as peppermint, marshmallow, and gingerbread are always great last-minute gifts for a friend or relative. Head over to Kohls for great holiday scented candles just under 10$.

#
8 Photo Clip String Lights
A really popular item to decorate your room, dorm, or even office with this year is photo clip string lights. This cheap home decor item is probably sitting at the top of any teenage girls' Christmas list this year. They are a very easy and convenient way to add a little decoration to any room without a lot of hassle and money. Get yours today on Amazon for $9.99.

#9 Portable Phone Charger
Another essential last-minute gift for Christmas is a portable phone charger. This is another gift that you always need the most when you don't have it. For instance, during school or while traveling for a long period of time. Help your friends and family devices stay alive this Christmas. Give the gift of a portable charger! You can get yours at Best Buy for $7.99! 

#10 Metal Straws
Want to save the turtles this Christmas? Get your friends and family metal straws. A very environmentally friendly trend became very popular in 2019 this year, the metal straws campaign to save the turtles. They are a great way to give back to the environment while also not having to nasty the paper straw in your water at dinner. Get yours on Amazon for as low as $3.99