Managing Money as a High School Student
Life can be expensive, even for a high school student. Managing a schedule of school, sports, and extra-curricular activities is hard enough, but add a demanding job on top of that and it is even more of a struggle. 
Some Dunbar students work a couple of days a week for day-to-day expenses such as car insurance, gas and other necessities, but others clock-in for as many hours as possible. Some students are even saving for future college expenses.
For some students with jobs, saving money is a priority. Junior Ashley Friend said "Every two weeks I get a paycheck, and I normally keep 10 percent and put the rest in my savings account." 
Not all students can work after school, though, so many take advantage of Dunbar's programs like EBCE and co-op. These programs allow students to work on-site in one of their fields of interest, and to also work for pay during the school day.
Senior Zaid Abualsoud is working two jobs outside of school at a gas station and a story in the mall. He also participates in the school's co-op program, so he only stays half days. The other half of his day is spent doing community service volunteering at Rosa Parks Elementary.
"
I value the lessons that I learn at work just as much, if not more than the content that I learn at school."
— Zaid Abualsoud
Abualsoud said it is all about time management and not taking on more than you can handle. 
It's also a way for students to learn financial literacy skills. Oftentimes when teenagers start receiving paychecks, they aren't sure what to do with the money and end up blowing through it. Taking courses like EBCE can teach students money management skills.
"I frequently check my bank statements, and I only buy things if I know I can afford it. It's all about knowing when to buy something and when to pass it up," junior Luke Olive said. 
It's tempting to spend hard-earned money quickly, but Dunbar offers various money management courses like personal finance and accounting to help students learn how to manage money. In student surveys about curriculum wants and needs, most have said that courses that include life skills are sorely lacking. Classes like these can help teenagers learn how to do basic things like balancing a checkbook, investing, building credit, and making a budget. 
At Dunbar, the addition of CTE pathway courses like Family and Consumer Sciences can make a big difference to students after they leave high school.
About the Contributors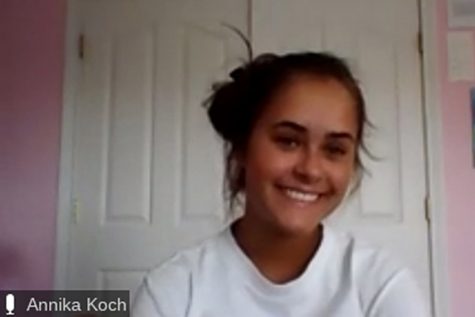 Annika Koch, Business Manager
My name is Annika Koch and this is my third year on staff and second year on the Editorial Board. I first joined this program as a member of the photography...