How to Get Free Stickers
A simple guide on getting stickers from brands and companies.
Water bottles, laptops, and phone cases can all be seen covered in stickers from various brands and companies. Many Dunbar students can be seen around the school with personal laptops and Hydroflasks covered. However, for those who have yet to plaster stickers all over the empty canvas that is the back of a laptop, the obtainment of said stickers may seem like a hassle. 
At least for me, forgetting to grab a sticker when I'm at a store happens on a regular basis. Keep in mind I am also lazy. This presents a dilemma. How is one meant to procure cool stickers for one's water bottle or laptop without leaving the house? 
Fear not, rookie sticker collector, there are ways to get some.
If you're seeking stickers for a laptop, the first place to start in your search is your laptop. In the wide world of stores, an abundance of popular brands and companies make it extremely easy to get their stickers online.
One strategy is to find a company that has a webpage dedicated to customer service and contact the company. For brands like Patagonia, Cotopaxi and Hook and Tackle, there are simple forms that can be filled out to get stickers mailed to your house. 
Another easy method is a short email directed towards any brand of your choice. This email should dictate your mailing address and information, and of course, include a polite request for stickers. It is helpful to talk about how much you love the brand and would love to represent them by having their sticker on your belongings. 
Some other brands like Zumiez allow people to send them a self-addressed envelope which they will return by mail with stickers inside. 
There are many ways to receive free stickers from your favorite brands, due to the fact that stickers are a great promotional tool. When it comes to marketing and advertising, companies are often more than happy to have a greater amount of people walking around with their logo or name on proud display. 
So if your laptop, water bottle, or phone case is looking dull, simply employ one of these methods to obtain free stickers.
About the Contributors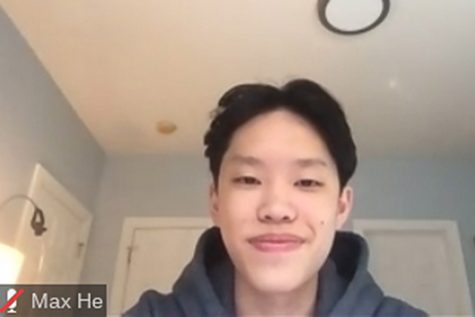 Max He, Staff Reporter
Hi! I'm Max and I'm a senior in the Math Science Technology program at Dunbar and this is my second year as a staff reporter for Lamplighter. I mostly...