Winter Date Ideas
Tis' the season to cuddle, here are some fun, seasonal date ideas.
Winter is fast approaching, and with temperatures already dropping into the 20's at night, it feels like it's arrived. With winter comes the inevitable "cuffing season." This is the time of year when people get together to combat the cold, loneliness, and holidays. Here are some fun date ideas for this time of year:
Ice Skating
An excellent winter date idea for you and your partner is to go ice skating. Go to an outdoor or indoor ice skating rink with your partner and have a great time! Even if both of you stink at skating, it's still a fun experience and it's hilarious to literally fall for each other.
"The thing I enjoyed the most on my ice skating date was that it was my first kiss back in sixth grade. We were with a group, and my girlfriend at the time kiss me," senior Clay Rains said. "It's a cute memory."
Baking Cookies
Another date idea is to bake cookies together. It's super fun, relaxing, and you get to find out if your partner can cook.
Then, after all the mess-making and laughter that's involved with baking cookies, you can enjoy them together. If you want to be really cheesy, you can even wear matching pajamas while you do this.
"Baking cookies is really fun as a date," said junior Lucy Nunnelley. "You get a lot of bonding time and baking is super fun in general, plus you get the payoff for it in the end." 
Snow Day
There are lots of options for a snow day date. All you have to do is bundle up and go outside! You and your date can have a snowball fight, go sledding, build a snowman, or just enjoy the white fluffy snow and each other's company. If the two of you are cold and out of energy, go inside and make some hot cocoa. Cuddle up with a blanket and watch some tv.
"The parts I really enjoy about snow day dates are how cool everything looks. You get this picture in your head of how everything's supposed to look and once it snows, it's like being in a whole new world… it's like going to a completely new place with the person you're with and it makes it that much more special," senior Parker Noe said.
Game Night
Similar to movie nights, game nights are a super fun indoor date that doesn't require much. Play some board games or card games like Monopoly or Uno. If you want to, make the group bigger and play all the games with friends and family.
"What I enjoyed about having a game night was getting to spend time with my significant other, it just makes for a good time," sophomore Mason Upton said.
All of these activities are great ways to have a lot of fun with someone you care about. Although these are meant to be fun dates, they can also be greatly enjoyed with friends. So go have some fun and make some memories!
About the Contributors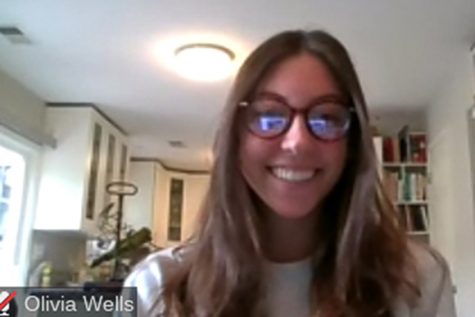 Olivia Wells, Staff Reporter
My name is Olivia Wells and I came to Lamplighter because I thought it would be fun and a really great learning experience. I am a senior and this is my...