Keeping Families Close in Times of Need
How the Ronald McDonald House Charities provide for those in need.
The Ronald McDonald House Charities (RMHC) is a nonprofit organization aimed at "keeping families close" by providing a home away from home while their children are being cared for at the hospital.
Ronald McDonald House Charities was started by Fred Hill, Jim Murray, and Audrey Evans.
Fred Hill's daughter was diagnosed with cancer in 1971. Through the many treatments his daughter received, Mr. Hill realized that many families in his situation were sleeping in cars and could not afford a hotel room as he could. He soon set out to fix this problem. 
After speaking to the Philadelphia community, McDonald's was the only business that would sponsor him on this project, thus creating the name "Ronald McDonald House" or RMH.
The first Ronald McDonald House was established in Philadelphia. To this day, McDonald's still partners with the house but does not fully fund it. Although they are not required to donate, the McDonalds' in our community are very gracious by donating cups, coffee, change from boxes, and will occasionally bring a group to cook dinner. 
The Ronald McDonald House Corporation of the Bluegrass opened its doors in 1984. The Lexington RMH can house up to 21 families at a time.
Many families at the Ronald McDonald House would agree that hospitality there can be compared to none. Families are welcomed with warm smiles by caring staff members and volunteers. In some cases, the staff is the first to talk to the families after their children have been admitted to the hospital. It is a huge relief to the guests when they can confide in the staff and volunteers.
Not many people can say that their manager is also one of their best confidants. At the Ronald McDonald House, there are three-weekday house managers and one-weekend house manager. Madison Cook, the full-time evening House Manager says the highlight of her job is "seeing a tiny little baby grow from 1 pound to 9 pounds in a matter of months." 
The Ronald McDonald House has over 2,000 volunteers. Many tasks such as sanitizing doorknobs, watering plants, mopping the floor, and the big one: cleaning and resetting the rooms, are carried out by volunteers each day.
Each night, dinner is served at 7:00 to the guests. Volunteer dinner groups from the community sign up to make a meal for roughly 40-50 people each night.
At RMH Lexington, the majority of families have premature babies in the NICU at the University of Kentucky Children's Hospital. Each Ronald McDonald House across the country have a specific age range and medical condition that they tend to see the most in their house. Since UK Children's Hospital is home to "Kentucky's top pediatric healthcare specialists," many families travel here to get top-of-the-line care for their children. 
To stay at the Ronald McDonald House, families must be referred by the social worker at the hospital.
There are two types of rooms. One has two twin beds, and the other has a queen bed. The rooms are chosen by the number of family members that are staying. Rooms are on a first-come, first-serve basis. Guests may stay in a room for as long as their child is receiving medical care from a facility in Lexington.
What can you do to help keep families close?
You may start by following their Instagram @rmhclexington.
You can also collect pop tabs and donate them to RMH. The house collects the tabs and then turns them into the local recycling center and receives funds to provide for the families staying at the house. If you are interested in other ways that you can help RMH Lexington, visit their website.
The Ronald McDonald House keeps families, both near and far, close so that their children do not have to face the fear of being alone in a hospital.
About the Contributors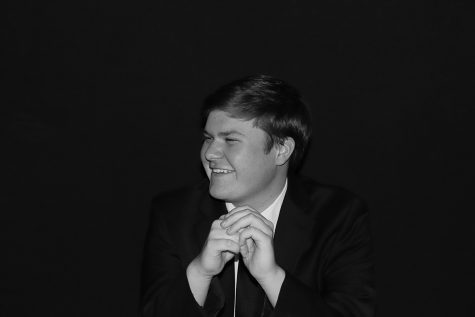 Logan Justice, Editor-in-Chief
Hi, my name is Logan Justice and this year one of the four Editors-in-Chief. This is my third year being part of PLD Lamplighter and I am a senior. I have...