Graduation Party Ideas
Graduation parties can be stressful, so here are some ideas.
Making it through high school can be difficult, so the completion of high school deserves a spectacular send-off.
Large gatherings
If the graduate is a "large party" person, then go big. The venue could be a house, a barn, or a park–anywhere with lots of space for food, festivities and fun with games like volleyball, cornhole, or giant Twister.
"For graduation I am going to have a huge party because graduating high school is a really great accomplishment for anyone and sets my life up for the future," said senior Marcel Jerome.
For dinner, some ideas are grilled hotdogs, burgers or catering from a fast food restaurant. For dessert, maybe have a sheet cake, cupcakes, brownies, cookies or all of the above. 
Small gatherings
If the graduate prefers smaller parties, invite just close family and friends. Instead of having a full meal, just have some snacks and finger food like chips, fruit, veggies, cookies or brownies.
"I'm having a graduation party, and it's really important to see all my friends and family before I graduate," said senior Will Herald. "It really makes me feel like I'm ready to move on to the next stage of my life."
At a small party, go bigger on the decorations. Get some colorful balloons, hang some streamers, maybe even get a poster of the graduate's face to hang up. Another idea is to get a book and have people sign their names and leave a note. Also having guests sign a poster, or have some post-it-notes out next to a jar with a sign saying, "leave an encouraging note and put it in the jar," makes a great memento. 
A graduation party is an event to never forgot, so make some great memories and have the best send off to college.
About the Contributors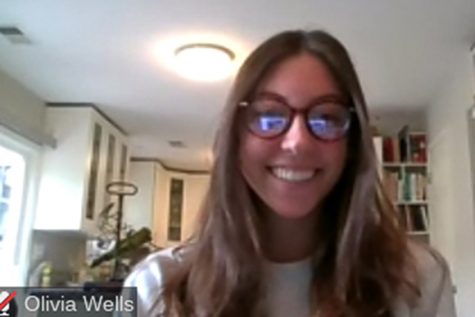 Olivia Wells, Staff Reporter
My name is Olivia Wells and I came to Lamplighter because I thought it would be fun and a really great learning experience. I am a senior and this is my...