TEDxLEX at UK College and Career Fair
On March 17th, several high schools took groups of students to the UK College and Career Fair.
Colleges set up booths in UK's new Bill Gatton Student Center where areas of study include Agriculture, Education, S.T.E.M, and Communication. Each booth had activities for students related to the area of study. For instance, 3D pens were used by a BCTC booth for an activity.
Along with activities, each booth had informational packets and brochures for their college along with contact information. After, the students were lead into the new auditorium for presentations by well-known people and students.
The presentations were organized as a TEDxLEX event.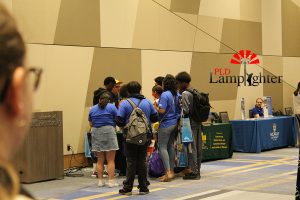 TEDxLEX is an organization that is similar to TED talks but is independent of the TED company. The organizer was Kent Lewis who is also the main organizer for TEDxLEX in general. The presentations started off with Story Musgrave, who is an American physician and a retired NASA astronaut.
Story Musgrave shared his life story and advice on how to achieve your dreams and what to do to get there.
Dunbar sophomore Daisha Dhar presented "Resuscitate the Education System" how to do it and why it is needed.
Following Dhar was Lew Kelly who presented "Mobilizing You" in which he discussed how to get to where you want to go and the reality of what you need to do to get there.
Next, PLD sophomore Renuka Gentler presented "Culture and Cognition" in which she explained how we develop cognition, the stages of cognition, and how you learn to identify culture.
The fifth and final presenter was Lafayette junior Anne Elizabeth Forker who shared "When I Grow Up," on how to achieve goals while still maintaining mental health.
Overall, the UK College and Career Fair had students from each high school that are more prepared and better educated on their college and career options and with more inspiration and guidance than before.
About the Contributors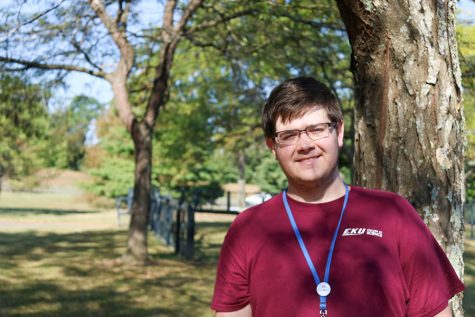 Jackson Poynter, Staff Reporter
My name is Jackson Poynter and I am a Photographer for Lamplighter. I've always been interested in photography since I was young. I started out with...