Benefits and Drawbacks of an Ivy League Education
Are the "Elite 8" everything they're hyped up to be?
The Ivy Leagues have been dated as far back as 1636, and they have been dream schools for students all across the nation, including those at Dunbar.
These prestigious schools with high admission requirements and very exclusive student bodies draw a certain demographic of students. Prospective students who are looking to be admitted to an Ivy League or other top-level universities have an understanding of the board's expectations and how their application should look to set them apart from other applicants.
The general resume shows a 4.0 GPA, a 34 or higher on the ACT, and an SAT score in the upper 1400s. Aside from academic statistics, students present their extracurricular activities, job experience, internships, and leadership roles in their school and community to enhance their applications.
Debates over the value of an Ivy League education have carried on for decades. High school students applying for colleges should know all their options and the merits of choosing one of these distinguished schools versus a state university.
An automatic deterrent for some students deciding to apply to Ivy schools is money and admissions.
Ivy Leagues are private institutes that on average cost $51,486 for undergraduates, and offer little to no financial aid or merit scholarships. This is off-putting to students that are high achieving in academics but are in a less than average socioeconomic rank. With low admission rates, many prospective students are less inclined to apply because of the likeliness of rejection.
However, the eight Ivy's (Dartmouth College, Brown University, Princeton University, Columbia University in the City of New York, Cornell University, Harvard University, Yale University, University of Pennsylvania: Home) still review thousands of applications each year; the reason for this differs depending on a student's goals.
Some students claim that the draw to these schools is the title that comes with it. The other side would claim that the Ivy's give a richer selection of courses, that are taught by some of the world's more respected professors, that you can't find at other universities.
Alumni connections also help secure job opportunities that may otherwise be highly competitive.
Regardless of the merits and status of Ivy Leagues, it is up to the individual to choose a school fit for their needs and desires. Depending on their career and lifestyle goals, Ivy League universities are not a requirement to be successful in your chosen field of study.
About the Contributors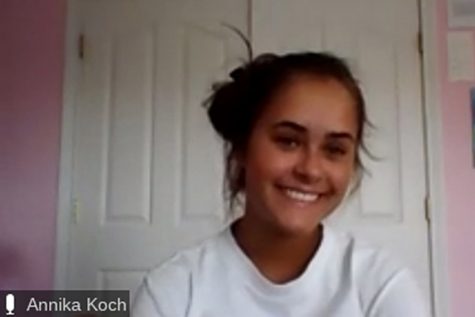 Annika Koch, Business Manager
My name is Annika Koch and this is my third year on staff and second year on the Editorial Board. I first joined this program as a member of the photography...