Can't Find Your Stuff? Try Tile
Dunbar staff and students share their experiences with this new device.
Finding lost belongings can be a frustrating and time-consuming task. Students and teachers at Dunbar have found a new device called Tile that makes finding your belongings much easier.
Tile, a private business founded by Mike Farley and Nick Evans in December 2012, helps users find their devices through an app and a Bluetooth tile. The developers used an open website platform to fund the project through pre-orders. By July 2013 the company raised $2.6 million. To date, Tile has raised $59 million.
Tile solves a problem that students and teachers in particular struggle with, having to keep their phones on silent during the school day. Tile fixes this issue because even when phones are on silent, Tile still rings their phones.
"Tile is amazing. I was constantly losing my phone when it was on silent or misplacing my keys," English teacher Mrs. Amber Faris said.
Users can locate their phone by ringing the tile, to do this simply double-click the center of the Tile and the phone will ring. To locate the Tile, go to the Tile app and click find on the device the Tile is located on. 
"The set-up for Tile was really simple, the hardest part was just downloading the app. It's honestly one of the easiest things to do because of the fact that it's user-friendly. The app also guides you through all the different uses, so it very simple to use," sophomore Alex Gonzalez said.
It can also connect with users around them to help retrieve their belongings. There is an option in the app that allows users to 'share this tile,' which allows another user to see it in their app, ring it and find it on a map. If a user has Google's assistant, they can say "Hey Google, find my Tile," and it will locate it. 
"Tile is an inexpensive way to track any of your belongings, and sometimes you panic and retracing your steps isn't good enough so Tile solves this," Gonzalez said.
About the Contributors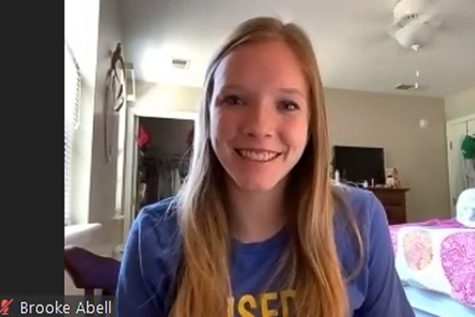 Brooke Abell, Writing Editor In Chief
My name is Brooke and this is my 4th year on staff. I am one of the writing editors in chief this year.

Ever since my freshman year in the program,...