Voices Spoken
In the aftermath of the Marshall County High School shooting, a light must be shone on bullying in academic settings.
On Jan. 23 at 7:57 a.m., shots were fired at Marshall County High School, killing two students and injuring 17. One day earlier, a video of suspect Gabe Parker being bullied and teased was posted on Snapchat. It is speculated that there is a relationship between bullying and Parker's act of violence.
"Emotions are very very powerful and emotions drive a lot of our behavior such as love, forgiveness, hate and all those things," said Dunbar Counselor Mr. Jed Keys.
"A lot of times, students may be depressed or have other kinds of mental health issues that might be affecting them… What I hope is that students and adults as well realize that you never know what the consequences of [hurtful comments] may be to someone."
Many victims of bullying are unstable and go through emotional shifts that affect their quality of life. Some resort to extremities, such as the Marshall County Shooting, or in other cases, suicide.
Students who are bullied are "two to nine times as likely to commit suicide," according to Bullying Statistics.
"People often picture this big guy, pushing and punching someone who's too weak to stand up for himself, but that's not it," said freshman Alex Gonzalez.  "It can be seen as people shoving notes into your locker or onto your desk or whispering mean words to you, putting you down with cruel one-liners, not necessarily throwing punches."
Despite the many efforts to prevent it, bullying still happens in schools on a daily basis. The problem cannot be fixed without confident students who will speak out.  
"
I feel as if I am a lot more self-conscious and less outgoing because of how it affected me."
— Anonymous Dunbar Student
"I feel as if I am a lot more self-conscious and less outgoing because of how it affected me. I don't forgive the bully by any means, there's no reason to inflict that type of harm on anyone and I  wouldn't wish it on anyone else," an anonymous Dunbar student said.
Bullying doesn't just include physical harm, but also verbal attacks and even cyberbullying.
The Against Suicide Movement tweeted that "Anonymous hate hurts us because when we read it, we don't hear the attacker's voice, we hear our own."
Cyberbullying is just as harmful as physical and verbal bullying and, in an age of social media and technology, runs rampant in the lives of teenagers.
Students who experience bullying are at increased risk for poor school adjustment, sleep difficulties, anxiety and depression, according to the Center for Disease Control.
"A lot of times people get to a point where they don't know how to properly handle what they are feeling… they don't feel like they have a good outlet and they don't have someone that they can talk to," said Dunbar's School Psychologist Mr. Patrick Ballard.
According to I Need a Lighthouse, a depression and suicide education awareness program, about 20% of teenagers go through depression before reaching adulthood.
Teachers and administration are continuing to develop new ways to improve peer relations and prevent bullying among students. This is a good first step, but ultimately, students are the ones dealing with bullies on a regular basis.
Recognizing signs of bullying is crucial to getting help. A student may withdraw from clubs or sports, miss consecutive days of school, or appear to be lonely. A student who knows someone that is being bullied should contact a teacher or administrator or use the Anonymous TIP line.
"It doesn't just physically harm you. It changes your entire quality of life," said Gonzalez.
About the Contributors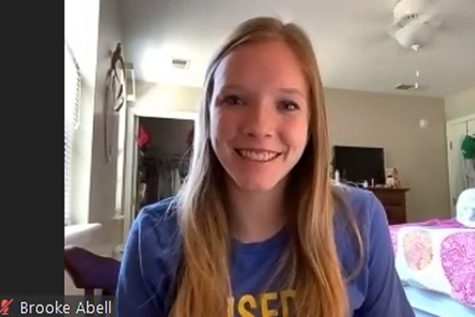 Brooke Abell, Writing Editor In Chief
My name is Brooke and this is my 4th year on staff. I am one of the writing editors in chief this year.

Ever since my freshman year in the program,...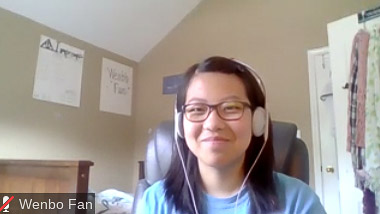 Wenbo Fan, Staff Reporter
My name is Wenbo Fan and this is my fourth year on Lamplighter. Since starting Lamplighter freshman year, I've learned that journalism can change the...