Ed Sheeran's Concert Draws Fans from PLD
The concert was on Sept. 7 at the KFC Yum! Center in Louisville.
Even though it was a school night, many Dunbar teachers and students were excited about Sheeran's Thursday night concert. They, like many other fans,  waited months for Sheeran's coveted new album to be released after he went offline for a year to unplug, and to "nurture his musical roots." 
His hiatus seems to have only made him stronger as an artist. During the evening's set, he alternated between songs from his albums Plus, Multiply and Divide.
"It was amazing," said freshman Lily McSpadden. "I just wished he had played all of the songs from the new album."
Sheeran interacted with the crowd in a friendly manner, encouraging the audience to dance and to sing as loudly as possible. He said that he hoped everyone would "lose their voices by the end of the night."
Several teachers also attended the event. English teacher Mrs. Amber Faris attended with Mrs. Summer Perry, PLD's librarian.
"I love Ed Sheeran because he is so genuine and talented. I had an absolute blast at the concert dancing and singing along to all my favorite songs," said Mrs. Faris. "Ed knows how to work a crowd and build energy, and his songwriting and rapping skills are simply energetic and heartfelt." 
A  jumbo screen showed Sheeran's facial expressions during each song. He could be seen smiling before performing upbeat songs like "Galway Girl," or getting emotional before singing melancholy songs such as "A Team."
"I think it's amazing how Ed Sheeran uses his and other people's personal stories to connect the world through music. His passion and love for what he does was seen throughout the concert," said senior Lauren Hart.
Sheeran's performance was energetic and a treasured experience for music enthusiasts.
"He put on a great show," said senior Olivia Geveden. "It was my favorite concert that I have ever been to." 
About the Contributors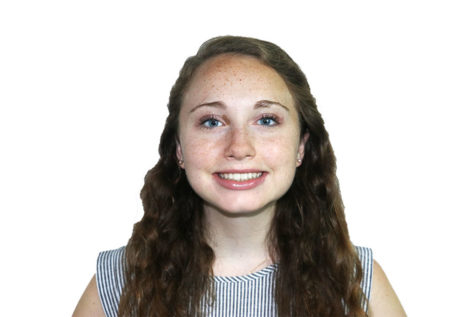 Remy Milburn, Photography Editor
Remy loves photography, coffee, and Ed Sheeran. #livelovelamplighter