Dunbar Students Participate in NCAA Bracket Challenges
The 68 teams selected to play are matched up in 16 different seeds. Basketball fans can fill out up to 25 NCAA Tournament Brackets. 
March Madness has begun, and it's all about the NCAA.
"It's the most exciting basketball event," said senior Adrian Bard. Compared to the NBA, the NCAA tournament is a lot more interesting."
Many people around the world fill out brackets to try and be the first person to ever get one 100 percent correct. Investor Warren Buffett has offered one million dollars to anyone who can pick all of the winning teams in the first-round.
The championship game will be held in Phoenix on April 3.
"Yeah, I filled out my bracket…I actually filled out like seven," said senior Ben Xie. "I want UK to win, but if I'm thinking with my mind, I'm thinking Duke."
In certain classes, students can also participate in bracket challenges. For instance, math teacher Mr. Seth Young set up bracket challenges for his Calculus AB and BC classes.
Mr. Young also runs a special annual bracket challenge for teachers called "Sue Illman Bracket Challenge." Ms. Sue Illman was the former SAFE teacher at Dunbar who used to be the bracket challenge manager.
"She used to come around and collect all our paper brackets, and take our dollars, and run a pool for all of the teachers. She passed away a few years ago, so we named our bracket challenge after her," said Mr. Young.
Teachers and students alike appear to be enjoying sharing their favorites, and for most of Dunbar, the favorite is UK.
"Obviously, like all true blue Kentucky fans, we're gonna go all the way," said English teacher Greg Adams.
About the Contributors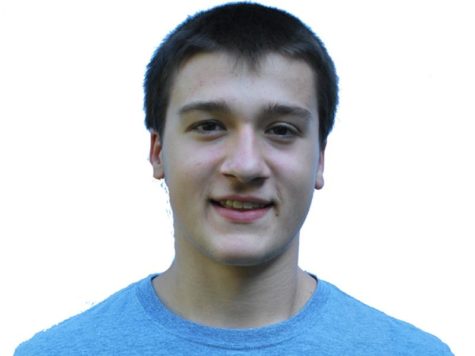 Mike Rosen, Staff Reporter
Mike is a senior in high school. He enjoys spending his time lifting and his favorite protein powder flavor is cookies and cream. Instagram- @mrosen5 Twitter-...