How To: Red Velvet Cookies for Valentine's Day
TOTAL TIME: Prep: 30 min. Bake: 15 min./batch + cooling
MAKES: 90 servings
Ingredients 
* 1 cup shortening
* 1 cup sugar
* 3/4 cup packed brown sugar
* 3 eggs, separated
* 2 teaspoons red food coloring
* 4 cups all-purpose flour
* 3 tablespoons baking cocoa
* 3 teaspoons baking powder
* 1 teaspoon salt
* 1 cup buttermilk
* 2 cups (12 ounces) semisweet chocolate chips
* FROSTING:
* 1-1/2 cups butter, softened
* 3-3/4 cups confectioners' sugar
* 1/8 teaspoon salt
* 3 to 4 tablespoons 2% milk
Directions 
1. In a large bowl, cream the shortening and sugars until light and fluffy. Beat in egg yolks and food coloring.
2. Combine the flour, cocoa, baking powder and salt. Add to the creamed mixture alternately with buttermilk, beating well after each addition.
3. In another bowl with clean beaters, beat egg whites until stiff peaks form; fold into batter. Fold in chocolate chips.
4. Drop by tablespoonfuls 2 in. apart onto greased baking sheets. Bake at 350° for 12-14 minutes or until set. Remove to wire racks to cool completely.
5. In a large bowl, beat the butter, confectioners' sugar and salt until blended. Add enough milk to achieve desired consistency. Crumble eight cookies and set aside.
6. Frost remaining cookies; sprinkle with cookie crumbs. Store in an airtight container or freeze for up to 1 month. Yield: 7-1/2 dozen.
About the Contributors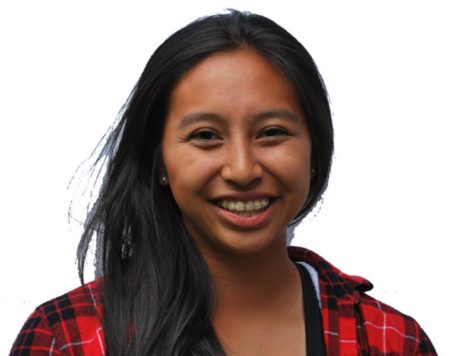 Arunmani Phravorachith, Writing Editor
I really do enjoy going on long walks on the beach, I hate bad drivers, and I find pleasure in eating sushi during my free time.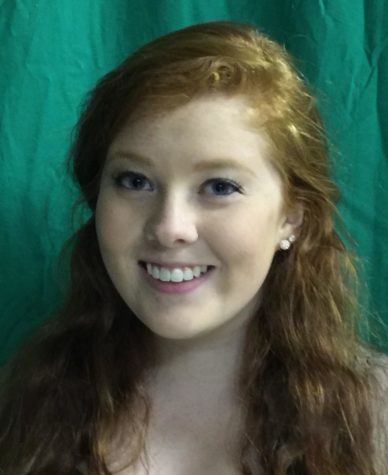 Claudia Robertson, Staff Reporter
Oxford dictionary defines "Dweeb" as "a boring, studious, or socially inept person" but in my opinion, dweeb not only applies to the socially inept...