Governor's Scholars Program Crash Course
Everything you need to know about what it is, how to apply and why you should do it
The Governor's Scholars Program, a selective program available to students during the summer between their junior and senior year of high school, has recently opened their application. Speaking from experience, GSP is a one-of-a-kind experience that I hope as many students as possible are able to enjoy. Since Dunbar is such a large school, the application process is extremely competitive, and students are often left wondering how to increase their chances of being selected.
Look no farther. Within the following paragraphs, you will find all of the helpful tips and tricks you need for filling out the Governor's Scholars Application.
What is it?
GSP is a five week program that selects students from all across the state. Selected students are randomly assigned to a college campus – next year, it will be either Murray State University, Morehead University, or Northern Kentucky University – where they will live in a traditional dorm room and get a taste of college life. Over the summer, I was assigned to Murray's campus, where I lived in a dorm room complete with a roommate and community bathroom. During the day, scholars attend classes; this does not mean the program is similar in any way to high school. The classes could be about anything from the healthcare industry, pop culture, forensic science, astronomy, film studies or philosophy. Over these five weeks, scholars are able to connect with like-minded students from all over the Commonwealth. These friendships last long after these five weeks; in the short time since I've been home, I've already seen countless of my friends everywhere from University of Kentucky football games to sleepovers in various hometowns.
How to apply
The application can be found here. It is important that juniors interested in the program finish the application as soon as possible, as it's due to the counseling office near the beginning of December. These applications are then evaluated by counselors and other workers associated with the program, and certain applications are sent to the county level. At this point, all Dunbar applications are scored against applications submitted from every high school in Fayette County. After this is complete, students will be notified if they have passed this portion of the process. If they did, their application will be sent to the state level. Finally, once all of these students are selected, students will be informed if they were chosen for participation. Eventually these students will receive a formal information package that gives them their assigned campus, their class schedule and other helpful information.
The application is composed of three separate sections – extracurricular activities, volunteer and work experience and honors/awards. One helpful tip is that each of these sections will be graded by a different scorer. In other words, if some activities can be classified as an extracurricular activity and work experience, you should definitely put it in both!
Once you look at the application, you will also see that for each of these sections, you must explain your participation. For example, instead of simply saying you are a member of the Beta Club, talk about the requirements for being in the club, specific service projects you have completed and any leadership positions you hold.
In addition to these three sections, there is also a piece of the application dedicated to strictly academics, including your unweighted GPA, your ACT score and your strength of schedule. In addition, you must also complete a 500 word essay and obtain one teacher recommendation. Again, all of this is due by December!
The specific grading rubric can be found here.
Why you should try it
If this program is something you believe you are eligible for, I definitely recommend applying. In addition to meeting hundreds of fellow students from across the state, scholars also gain access to some of the best faculty in Kentucky and gain valuable experience regarding the college lifestyle. Also, completion of the program guarantees students with a certain standardized testing scores FREE in-state tuition. Although schools can always change these requirements, as of right now, the requirements are as follows:
University of Kentucky – an ACT score of 31 or a comparable SAT score, 3.5 GPA
University of Louisville – an ACT score of a 28 or a comparable SAT score, 3.35 GPA
Western Kentucky University – an ACT score of a 25 or a comparable SAT score, 3.5 GPA
All other public, in-state universities give free tuition to scholars who complete the program.
If you have any other questions regarding your application, I would love to help you! In addition to this, if you have questions pertaining to the entire GSP experience, please don't hesitate to contact me. Send me an email at [email protected]
About the Contributors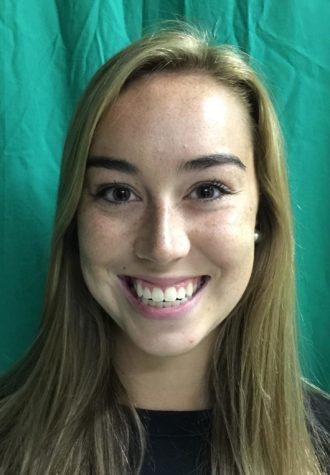 Maggie Davis, Editor-In-Chief
My name is Maggie. I'm Editor-In-Chief. I like smoothies and chocolate, but not chocolate smoothies.