The March to Macy's
Dunbar's marching band will perform in the Macy's Thanksgiving Day Parade in New York City
The Dunbar marching band is often seen as mysterious to those not involved. Most, however, are well aware of the prestigious titles and events that members hold with pride.
The close-knit group has won seven State Championships and three Bands of America Regional Championships as well as marching in the 2007 Macy's Thanksgiving Day Parade.
And this year, they are getting ready to make an appearance again.
The Dunbar Marching Band will be performing at the Macy's Thanksgiving Parade this Nov. 27 from 9-10:30 am.
They will be marching down the frigid streets of New York City, showing viewers  that dedication and hard work really do pay off.
Mr. Jeff Hood, the band director, is very proud that he has gotten the Dunbar band back to Macy's for the second time.
"The last time [the band went to Macy's] I was so worried about making everything perfect that I didn't worry too much about the endurance and this time it's more about the endurance," said Mr. Hood.                        "It's tough to make it through two hours of a parade so we are working much more on endurance than picking everything apart."
With this new approach, viewers are ready for the show to prove that the band is just as if not more dedicated than it was in 2007.
Though Mr. Hood is obviously ready for Macy's, it is crucial that the students are ready also.
The whole band is very well prepared for the parade because of everything the instructors have done up to this point in order to prepare everyone.
"We practice every day. It's like two degrees outside and we are still going strong," said sophomore Hope Vain.
"This is basically mimicking how it will feel to March in New York so that definitely helps a lot."
It is evident that everyone is very excited to go to New York and do what he or she has been preparing for since August.
Other Dunbar students are also excited to see their school represented at such a popular event.
"I think it's really cool that my actual high school is marching in the parade," said sophomore Kaitlynn Craig.
"I have a lot of friends in band so the fact that they earned their spot in Macy's is great. I'll be sure to look for them when I'm watching."
Though it is a very time consuming activity, many students learn to love the band and miss it when the season comes to a close.
Senior Shelby Oldfield said, "I'm definitely going to miss it. It's sad I'm not going to be there next year but I have the memories from the past four years. I'm really looking forward to Macy's [Thanksgiving Day Parade]."
Oldfield is only one of the 186 high school and middle school members that has a passion for the band and is very grateful for such an amazing opportunity.
Band member, Tatyonna Williams, says she feels just as strongly about the band as Oldfield does.
"I love band. It's fun and it is a lot of hard work but it's worth it," the sophomore said. "The accomplishments you get from doing it are something you can't get anywhere else."
About the Contributors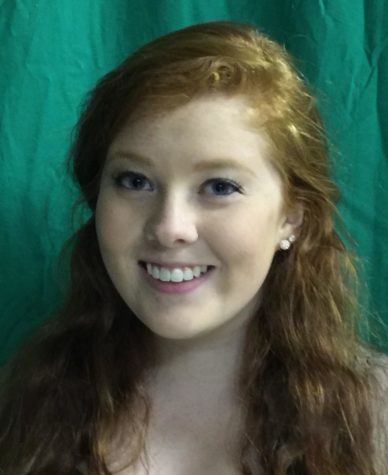 Claudia Robertson, Staff Reporter
Oxford dictionary defines "Dweeb" as "a boring, studious, or socially inept person" but in my opinion, dweeb not only applies to the socially inept...