A Killer Movie for Christmas
Rian Johnson has done it again. This film is a solid five out of five.
After the success of the whodunit murder mystery, Knives Out, Netflix will release the sequel Glass Onion on Dec. 23.
In the film, tech billionaire Miles Bron and his friends on a getaway to Bron's private Greek island. After someone turns up dead, Detective Benoit Blanc is put on the case.
The film has a slow burn to introduce the characters, but it's obvious that some scenes should be cut. Other than that minor inconvenience, the rest of the plot never feels like it moves too slowly.
The true magic behind this film is the constant twist after twist. The viewer never knows who to trust. In other mysteries, it is quite obvious who the killer is, and it's usually the one who has not said much throughout the story. The director plays with this widely accepted trope, and it makes this film feel fresh and interesting.
The cinematography makes this a beautiful-looking movie. Each shot is interesting and unique and not just a blend of quick cutaways. He decides to move the camera, making it seem as if we are a part of this mystery.
Knives Out had nice colors filling the frame, but Glass Onion puts it to shame. For instance, Greece looks so beautiful and majestic at first, but as we get closer to the ending, the color slightly fades. 
I loved the acting in the first film and this new one brings no difference in quality. The stand-out actor is by far Daniel Craig as Benoit Blanc. He brings such charm and personality to the role. He's not only lovable but insightful and perceptive.
Other standouts are Kate Hudson as Birdie Jay, Janelle Monáe as Helen, Andi Brand, and Dave Bautista as Duke Cody. They all make their characters believable by adding simple oddities that make them fun to watch and realistic.
The film will be available for viewing on Netflix on Dec. 23.
About the Contributors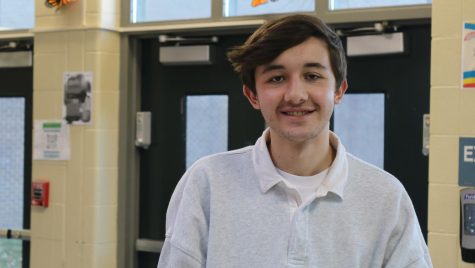 Peyton Gasser, Editor-in-Chief
I've always been fascinated with video. All the different aspects in unison can create a beautiful piece of art. That's why I am glued to any film or video...