Turning Red has an Intimate, but Universal Appeal
The making of the movie, the background of the director, and the attention to detail makes this film as relatable as it is endearing.
Turning Red is the latest film by Disney and Pixar taking place in Toronto about a young teenage girl named Meilin Lee going through changes, coming of age, and having an interest in boys while also turning into a giant red panda whenever she feels any extreme emotions.
The movie was directed by Domee Shi who also was a part of the making and storyboarding for "Inside Out" (2015), "Toy Story 4" (2019), "The Incredibles 2" (2018), and "The Good Dinosaur" (2015). She later was given the opportunity to have control of her own short with Bao. 
Pixar shorts have been a long tradition since Toy Story was preceded by a little tale of an old man playing chess. Ever since almost every Pixar movie released includes charming or sometimes tear-inducing shorts that showcase up-and-coming artists.
For The Incredibles 2, Pixar was looking for something new and unique. Domee's idea was put into production and she began working on the short, but she had a lot on her shoulders because she was the first woman to direct a Pixar short which was shocking since there have been 34 released. Domee Shi worked on the short for two years on her own before she had a team to aid in the final production.
All of Domee Shi's hard work paid off massively when Bao was nominated for and won the best animated short Oscar. After the massive success of Bao, Domee was asked to pitch three feature-length film ideas to Pixar heads.
When an animator is asked to pitch for Pixar they're specifically asked for three separate concepts so the filmmaker doesn't become too attached to one idea. Domee was worried that Pixar would find her film ideas too outlandish, but to her surprise, they enjoyed the weirdest one the most. While all three focused on coming-of-age stories the initial idea for Turning Red intrigued the executives, specifically it was when Domee pitched the idea of a girl going through magical puberty. 
Pre-production began on Turning Red and all was going well right up until a massive global pandemic began. 
This caused some issues with Domee's ability to work with the team she was assembling, however, her leadership and ability to connect with her team led the group to become closer than ever. Domee scheduled casual hangouts and discussions to help motivate and give energy to the team. 
Rosalie Chang was cast as Mei the protagonist of the film, and her dorky energy was a big draw to both the casting director and Domee. They wanted a lead who could embody an awkward teen who doesn't think she is very awkward. Her performance nailed the nerdiness and authenticity of the character.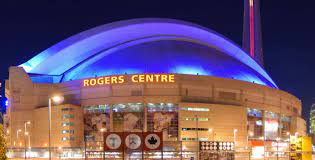 Sandra Oh was cast in the very important role of Mei's mother Ming. She is a Canadian national treasure who is best known for roles in "Grey's Anatomy" (2005 ongoing) and "Killing Eve" (2018-2022), she's also no stranger to animation with roles going back to the classic Disney series "The Proud Family  (2001-2005). She's also lent voice work to "American Dad" (2005), "Raya and the Last Dragon" (2021), and "Invincible" (2021). 
A small but critical role is played by James Hong who is a living legend in the film and has dozens of roles spanning 60 years. If you've seen a movie, there's a chance you've seen James Hong in something from Poe's dad in "Kung fu Panda" (2008) to Ryan Reynolds's avatar in "R.I.P.D" (2013). Hong has appeared in over 81 films, though some people best know him as the evil Lonpan in "Big Trouble in Little China."
Almost half of Toronto's population is made up of immigrants from other counties, and that multicultural makeup has influenced the film as both its side characters and the background characters are incredibly diverse, which is accurate to Canada's real-life makeup. 
The production team took great care to capture accurate details from the old Skydome sign to the flip phones most commonly used in 2002. 
Turning Red is the biggest film to feature the G.T.A "(Greater Toronto Area)" in many Toronto citizens' memory. Setting the film in summer was also a good choice because Toronto and winter are best represented by a black and white movie.
Domee Shi has worked hard to craft a story about her life growing up in Toronto, or as this local calls it Shirana, the key is to emphasize the "ch" and drop the o's. This film about a magical panda girl is sparking a little controversy but it's a labor of love for both director Domee Shi and the rest of the creative team behind the film.
Turning Red may seem like a very intimate and personal story but its themes and emotions are universal.
About the Contributors
Juan Martin Justo, Staff Reporter
I'm Juan Martin Justo, and I'm in my senior year of high school. This is my fourth year of being on the Lamplighter staff. I'm usually the one behind the...