Funky Footprint Art Lines Halls
The PLD Art Department has a variety of projects that can be seen around the building.
Art students have started working on projects that will be decorating the hallways. The art teachers, Ms. Eller and Mrs. Preptit, have a lot planned for this year's art students. 
Students in Art 1 classes have had a busy start to the year and have begun working on their footsteps project. 
These footsteps are outlines of students' feet. They are decorated with drawings and colors that represent the students. Some depict sports. Other students really love nature so they decided to draw flowers and trees on theirs. 
Ms. Eller said the reasoning behind the project was to decorate the school and meet art standards.
"We decide based on the art standards we are supposed to teach…we are going to put those footsteps on the ramp, on the walls so that we can decorate that," said Ms. Eller.
They can be seen throughout the school including the hallways and on the ramp. 
Pottery class students are making animal soap dishes. They are doing this project to help them learn how to use the pinching method which is a basic method to create pottery pieces.
"They are learning how to pinch things which is the basic hand molding method," said Mrs. Eller.
Her AP art and Honors art students just finished a project where they looked at another artist's work and they borrowed something from that piece to create a piece in their own style about social change.
Ms. Preptit said that the students in her painting class have been working on painting the cover of their art journals.
Painting student senior Lindsay Smith said that she was inspired by the solar system to paint on her journal cover.
The teachers already have some art projects planned for the future. They are looking forward to them and seeing what the students create.
According to Mrs. Preptit, her drawing class is going to create a big collage of portraits. Her Art 1 is eventually going to work with oil pastels. Ms. Eller's Art 1 is going to move on to creating mandalas.
About the Contributors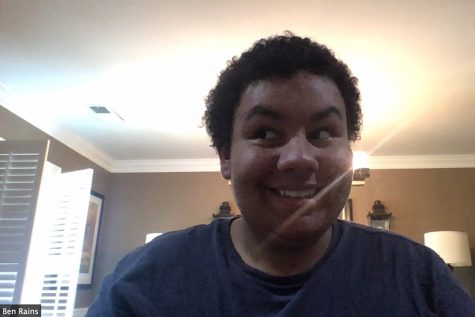 Ben Rains, Executive Producer
Hi, my name is Ben Rains. This is my fourth year doing PLD Lamplighter and I'm the Executive Producer and Maestros Leader. I make weekly segments on...