Chromebook Games OK…Sometimes
Many students have found a way to play games on their Chromebooks. Most teachers say they don't mind as long as it's not during class instruction.
The popularity of the Chromebook
Gaming has become increasingly popular throughout the years, but what else is there to occupy your time with? Many Dunbar students might suggest to you the next best thing: Chromebook games. They're fun, they're entertaining, and most of all they're easily accessible. Every student in the school has access to their Chromebook and despite some teachers' wishes, many of them use it to play games instead of doing their schoolwork.
Recent Games 
Some of the most popular games found on the Chromebooks include Snake, Solitaire, Minesweeper, and even an educational version of Minecraft. These games add excitement and some healthy competition into the school days. The student's ability to set high scores, records, play with each other, and do many other things provides them with something to look forward to. It also helps them take a break from all of the schoolwork and studying. In the words of Mrs. Perry, our Dunbar Librarian, "students need an outlet other than academics."
Accessibility
Very few students at Dunbar would be able to tell you that they haven't actually played a game on their Chromebook.  These games have become especially popular due to the new restrictions on phones Dunbar now upholds. Without their personal device available for use, a Chromebook is just as fun. Furthermore, although some may not admit it, the ability to quickly switch tabs from work to games makes it easier for students to get away with it all. However, many other responsible students make sure to finish their work before hopping on a game of Snake or Minecraft and most teachers don't seem to mind. Mr. Jenkins, our digital literacy teacher, is one of the more lenient Dunbar teachers when dealing with Chromebook gaming. He even talks about playing them himself in years prior and in a recent interview he claims "I've always gone by work hard play hard… if they finish all their workup, I'm perfectly fine with them playing an appropriate game."
The Downfall of the Games
While most teachers are tolerant of students getting on their Chromebooks some others are not so much. Rumor has it that some games are currently trying to be blocked by the school system. FCPS has already managed to get rid of the once-popular 'Cool Math Games' as well as 'Fireboy and Watergirl'. Unfortunately for the students, it could only be a matter of time before games like 'Snake' become removed as well. Another Dunbar teacher claimed, "We run into the problem of knowing what is appropriate." While this is true, it seems like most of the more aggressive and non-school-appropriate games have already been removed by FCPS and are unable to be accessed on a Chromebook.
In the End
Overall, Chromebook games have their plus sides as well as their con sides. They can be extremely thrilling and interactive for the students and at the same time pain for some of the teachers to have to enforce the rules while trying to teach. Despite this, when all is said and done Chromebook games are an important aspect of our school that help shape and expand Dunbar's student culture and activities. Dunbar student Emily Walsh couldn't have put it more simply, "They're fun."
About the Contributors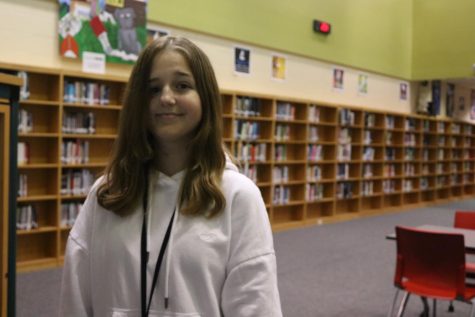 Lauren Crockett, Staff Reporter
My name is Lauren Crockett and I have always been interested in writing. Whether it was in journals, on scrap paper, or on the back of my hand it didn't...