Shang-Chi and the Legend of the Ten Rings
Ever since Marvel released Iron Man in 2008, they have made comic books come to life in remarkable movies. And the newest of the bunch, Shang-Chi and the Legend of the Ten Rings is no exception.
This film introduces us to Shang-Chi (Simu Liu), who ran away from China to the US and changed his name to escape his father's (Tony Leung)  grasp.
When Shang-Chi was just a child, his father started brutally training him how to fight. His father, Wenwu, is a very dangerous man who possesses the mystical power of the 10 rings. Along with the rings, his father leads a force of men called The Ten Rings. And when Shang-Chi's father turns to look for him, Shang-Chi will have to relive the past he ran away from.
Sometimes movie trailers can be deceptive, however, this wasn't the case with Shang-Chi. The trailer set up perfectly what the movie is about.
For one, the action sequences and their choreography is phenomenal. I believe that the fight scenes are the best in the entire MCU (Marvel Cinematic Universe), which is a lot to live up to considering it contains 24 movies. The visuals were absolutely gorgeous.
Much of the movie's CGI added to its beauty. It was very impressive, and it wasn't distracting at all. 
Per Marvel's reputation, the humor was on point. Whenever there's humor, it always landed and it was never used at inappropriate times. While watching the movie in the theater, many audience members laughed, including me. The greatest and most notable jokes, however, were told by Awkwafina who played Shang-Chi's best friend, Katy. 
Besides being a great movie, a big part of Shang-Chi and the Legend of the Ten Rings is the incorporation of Chinese culture. Including beautiful set and costume design and Mandarin in the opening scenes.
Most importantly, almost the entire cast is Asian which is a huge step for Asian representation in western movies. And even though I'm not Asian in any way shape or form, I'm very proud of Marvel for taking this step forward in the movie industry. 
Overall, I would highly recommend watching Shang-Chi and the Legend of the Ten Rings especially if you like action movies mixed with fantasy elements or Marvel movies in general. It was an incredible experience through and through and I wouldn't mind seeing it again.
This movie is spectacular in executing its plot, action, and visuals. Plus, it integrates Asian culture into its plot which is a huge achievement for the movie industry. 
About the Contributors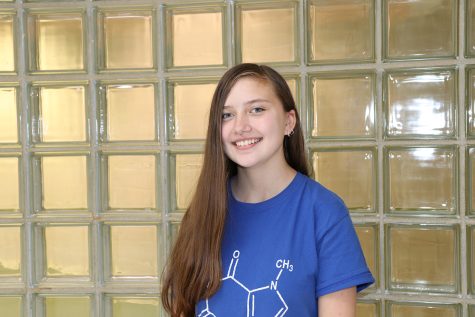 Abigail Fiero, Staff Reporter
Hi, I'm Abigail Fiero! I am a sophomore at Dunbar and this is my second year as a staff member on Lamplighter. This year I hope to have at least one...