Small Business During Covid
March 13, 2020, marked the beginning of the pandemic in Kentucky. School closed in-person learning for two weeks with the hope everything was going to be over soon. Almost a year later, nothing has really changed for students, but local businesses were able to open with some restrictions. Here are two local businesses that are a favorite with Dunbar students.
Street Scene
Street Scene vintage is a small business located in Lexington that opened in July 2007. They offer a large selection of vintage clothing for men and women, accessories, jewelry, barware, kitchenware, furniture, and housewares that are from the 50s, 60s, 70s, & a bit of the 80s & 90s.
They also buy and consign items in the store. Customers can just bring items in through the front door. They pay cash for most items, but they also offer consignment for items that would retail $50 or more. If after 30 days it doesn't sell, they mark it down 10%.  If after 90 days it still doesn't sell, they call to pick up the item. 
"I love this store so much, and every time I go, I end up getting a couple of things," a student said. 
With the limit of having 10 customers inside the store, waiting in your car until an employee tells you it's your turn to come in, social distancing, and wearing a face mask at all times is how they are open for business.
Sqecial Media 
Sqecial media is an independent book and gift store located just outside of the UK campus. They have been open for 48 years, and for a long time, they believed that in-store shopping was a better way to shop than online, but since the times have changed, they decided to start online shopping too.
For in-person shopping, they require wearing a mask and maintaining distance from other customers.
About the Contributors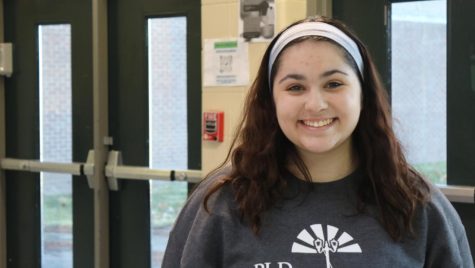 Kate Patrick, Staff Reporter
Hi! My name is Kate Patrick, I'm a senior, and I've been on PLD Lamplighter staff for 3 years. I work in the broadcast department making segments, and...