How Genshin Impact Captured Hearts and Wallets
As Genshin Impact grows increasingly more popular, players are also finding their banks emptying out.
After three years of work and development, Chinese company miHoYo finally released their fifth game: Genshin Impact. Within a week of release, Genshin Impact managed to generate $60 million dollars. As of December, Genshin Impact was not only the most popular game in China but also worldwide, as downloads continue to increase.
The game is fairly straightforward in gameplay, introducing players to a world named Teyvat where you have to complete missions and quests, along with a main storyline to follow and several enticing characters. One of the best selling points of the game is its well-designed characters, who are not only visually appealing but have specific backgrounds that players can relate to. With such a wide variety of characters, each with their own unique personalities, it's easy to fall into somewhat of a gambling hole.
Genshin Impact is a game that utilizes the gacha system. The way the gacha system works is to encourage players to spend more time on the game, obtaining awards and gifts, then eventually having "wishes." Wishes generate random items and characters players can obtain, with each item and character having a different probability of being drawn. Players can use this system to pull items and characters of different quality, ranging from one star to ten stars. This system makes the game especially addictive, putting players in a situation where they have to play more to get the high-quality items and characters that they can better use in fights and missions. 
However, the gacha system also means the game uses real currency to make money off of players attempting to pull that "one five star character" to get a stronger team. Although the game is free to download, most players agree it is a pay to win game. The game makes it so that it becomes increasingly hard to resist the urge to open your wallet just to increase your chances of pulling a rare character. 
Genshin Impact only continues to grow with regular updates and increasing downloads. It's estimated that the game makes around $6 million dollars a day. Although those who think they won't be able to resist the urge to spend actual currency on this game might want to stay away, its design and mechanics are definitely worth the time investment that others may be looking for in a fun RPG game.
About the Contributors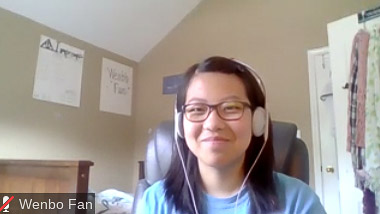 Wenbo Fan, Staff Reporter
My name is Wenbo Fan and this is my fourth year on Lamplighter. Since starting Lamplighter freshman year, I've learned that journalism can change the...