We're a "Sucker" for You
The boy band that defined one generation is back to define another.
The last time fans heard a new "Jonas Brothers" album was in 2010, for the album, "Jonas L.A.". In 2013, when the brothers went their separate ways people wanted to know why, and who was to blame. Now that the brothers have reunited there are some answers to these questions.
The brothers announced their split on Good Morning America and called off a tour. A representative later shared that the brothers were having different thoughts on the direction their music should take. Nick went to Joe and Kevin, when he realized there were problems not being addressed, leading to the breakup of the band of brothers. After their split the brothers needed to work things out as a family and a band.
This year, the trio released a surprise single, "Sucker" and appeared on "Carpool Karaoke", confirming their return. Nick told the host, James Corden, although he is responsible for the breakup he is also the reason they got back together. A year before the brothers started making a documentary that will be on Amazon Prime, which was also when their relationship began to mend.
"In that process we did some necessary healing, when things ended, it wasn't necessarily the best," said Nick.
Now that the brothers are back, fans are excited for their new album, "Happiness Begins". This album will feature two songs that were released as singles, "Sucker" and "Cool". "Sucker" made it to No.1 on Billboard's Pop Songs radio airplay chart and "Cool" has peaked at No. 21. Along with a new album there will be a 40-city tour starting in August in Miami and ending in October in Los Angeles.
The JoBros fans can have peace of mind, now that they will have at least one more album from the original boy band.
About the Contributors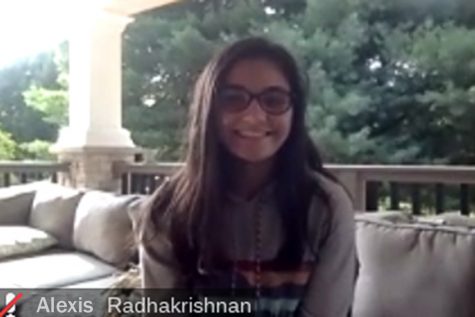 Alexis Radhakrishnan, Staff Reporter
My name is Alexis Radhakrishnan. I am a senior at Dunbar and this is my third year on the Lamplighter staff. I am excited to contribute to the program...