Mother's Day Gift Ideas for Teens
Most teens don't have a lot of income, so these gifts are special but not too hard on the wallet.
Mother's day is soon approaching and children of all ages are frantically thinking of gift ideas for their mothers. However, several find that some gifts are too expensive to buy or not meaningful enough for their moms.
1. Personalized Mug
Personalized mugs are a great idea for gifts. They're easy to find and aren't overly expensive during this time of year. They also make a good way for your mom to think of you every time she reaches to grab her cup of coffee. Extra points for a funny and relatable joke!
2. Letter Box
This gift is a little more time-consuming, but worth it in every way. Each letter inside the box has specific instructions for when your mom should read it, such as "If you miss me" or "If you're feeling sad." The number of letters may vary on how much time or patience you have with letter writing.
3. Fake Flowers
Materials: construction paper, a vase, and some love. Making paper flowers for your mom can be lots of fun, and they make for an everlasting decoration as well for her to admire on the dinner table. If you haven't tried this gift, it's definitely a good idea!
4. Care Basket
How about a basket of everything to make your mom well-rested? Grab a basket and get shopping. Snacks, towels, blankets, and pillows are all acceptable. Change it up a bit based on your mom's individual preference such as her favorite color or brand of snacks.
5. Mom coupons
Has your mom ever wanted you to do something for her which you without a doubt refused to do? Well now's the perfect time to make up for that. Make a book or poster of coupons she can use and which you promise to do. Be careful to make sure you can agree to everything you write: a promise is a promise.
About the Contributors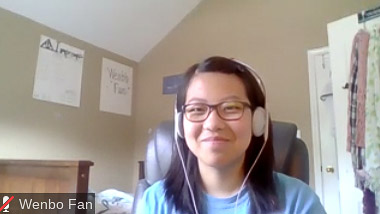 Wenbo Fan, Staff Reporter
My name is Wenbo Fan and this is my fourth year on Lamplighter. Since starting Lamplighter freshman year, I've learned that journalism can change the...