Music Validates Me
The first song I can remember hearing is '"No One" by Alicia Keys. I can't sleep without background noise, so I would leave my radio on every night. The song was popular at the time and Alicia Keys' voice was soothing to fall asleep to. Because of this song, my obsession with music began.
My parents are also big fans of music, so they started heavily influencing my taste in music and provided me with a diverse playlist. My parents like Pearl Jam, Linkin Park, The Red Hot Chili Peppers, Eminem, Kings of Leon, The Blues Travelers, Smashing Pumpkins, and more.
I started following song-writers like Eddie Vedder, Anthony Kiedis, Eminem, Nathan, and Jared Followill. Now I also listen to Hozier, Khalid, LANY, Lauv, Maggie Rogers, The 1975, Alessia Cara, Troye Sivan, and so many more.
Now I understand that every song tells a story. When I hear a song for the first time I try to listen to the lyrics, and I usually look up the lyrics to make sure I'm hearing the right thing. Then I give the song a few more listens.
If a song intrigues me, I try and find the story behind it. It's always interesting to learn what the songwriter was going through or thinking about while writing the lyrics. Songs resonate differently with everyone–two people could listen to one song and both could think about two completely different things.
Not a day goes by that I don't listen to a few hours of music. Whether it's in class, in the car, or at home doing homework, I have to have music. It has been there when I've felt like I have nothing. Even if it's background noise and I'm not truly listening to the lyrics, music has the power to calm me.
This year in particular, I've come to realize how close music can also make you feel to another person. Listening to music with someone you love, especially when the lyrics move you both, is one of the best feelings in the world.
Over time, music has become something close to my heart. Often times, people my age struggle with their mental health, and I think music does a lot for those struggling. Lyrics validate what I am feeling and allows my mind to rest.
About the Contributors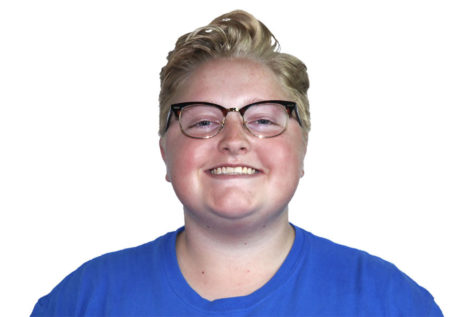 Abigail Wheatley, Editor-in-Chief
My name is Abigail Wheatley and this is my third year with PLD Lamplighter. Journalism is my love and special education is my passion. I'm fortunate enough...