Coachella Owner Under Fire for Donating to Anti-LGBTQ Groups
Philip Anschutz, owner of Coachella, has donated up to $190,000 to science deniers and anti-LGBTQ groups.
Coachella's 2018 lineup is stacked with numerous top-40 artists with Eminem, Beyonce and The Weeknd as headliners. Yet, a dark cloud looms over this sunny desert music festival.
The Washington Post revealed that Coachella owner, Philip Anschutz, has funded up to $190,000 to organizations for anti-LGBTQ activity such as the Alliance Defending Freedom (ADF). Anschutz denies these accusations, though, insisting that he would never support inequality.
In a statement to the Rolling Stone last year, he stated, "Neither I nor the Foundation fund any organization with the purpose or expectation that it would finance anti-LGBTQ initiatives and when it has come to my attention or the attention of the Anschutz Foundation that certain organizations either the Foundation or I have funded have been supporting such causes, we have immediately ceased all contributions to such groups."
Senior Zaira Almanza said, "I personally would not go to Coachella because it would be supporting a man who puts money directly into the pockets of oppressors. Anti-LGBT organizations tend to fund conservation therapy, which is a dangerous method that causes a lot of emotional and psychological problems, especially to LGBT youth like myself."
Phil Anschutz purchased the Coachella in 2001 under the Anschutz Entertainment Group (AEG). The organization openly funds programs such as ADF as well as conservative-leaning publications like The Weekly Standard and the National Christian Foundation.
Anschutz also supported Colorado's 1992 proposition Amendment 2, a ballot attempting to overturn LGBT protection laws. He has also financed science denial groups, according to Greenpeace.
Many Coachella fans are skeptical as to whether or not shelling out hundreds of dollars to attend is worth the likelihood that their money will be funneled to these causes. Twitter users are in an uproar, criticising the owner and his company and shaming those who give money to them to continue this funding, despite the star-filled lineup that attracts thousands.
While the lineup may be filled with big-name artists, the controversial ownership is making waves and stirring up a dust storm for this desert music festival.
About the Contributors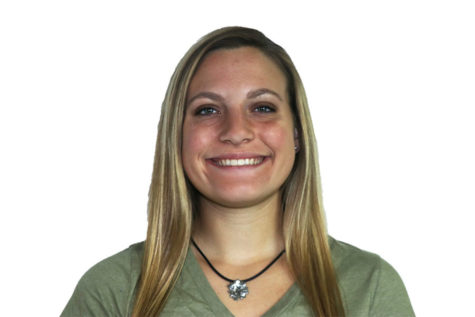 Peyton Humphreys, Staff Reporter
Peyton is a senior and this is her first year on staff. She loves pugs more than she loves herself.