Dunbar Drama Presents Bring it On!
The Dunbar drama department performed Bring It On!, a contemporary show featuring elements of cheerleading, dance and hip-hop. It was based on the book written by Jeff Whitty, with music from Hamilton's Lin-Manuel Miranda and Amanda Green.
The show starred Jamie Bradley as Campbell Davis, a popular cheerleader turned lonely misfit when she gets redistricted to Jackson High School. Campbell tries to fight her way back to the top, despite many challenges that she must face.
"We started rehearsals before winter break, and the cast was really dedicated," said Bradley, a sophomore. "I think we were all really ready to perform."
During the show, Mrs. Brooke Jackson, a director and producer of Dunbar's Bring It On!, was pleased with the cast's performance.
"It's a very difficult show, but I really think that they're pulling it off and doing a great job," Jackson said.
Bring It On! was the last production of the 2016-17 school year, and, for many, the last as Dunbar students.
"Taking my final bows was really hard, and…seeing that curtain close was like it's closing on this section [of my life]," said senior Jimmy Rutherford. 
Next year's musical has been announced as Sweeney Todd: The Demon Barber of Fleet Street, and some of the cast members are very enthusiastic about it.
"It's going to be something very different for Dunbar," said Mackenzie McConnell, junior, "I think it'll be very unique…but I am very excited to try something new."
In comparison to Bring It On, Sweeney Todd is predicted to attract a very different crowd.
"I think the plot will draw people in…I think it'll attract more adults…because it'll be more relatable to them," said McConnell.
About the Contributors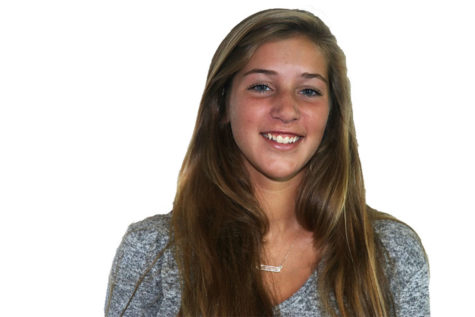 Cristina Thorson, Broadcast Editor
Cristina is a Dunbar cheerleader who enjoys reading and writing in her spare time.